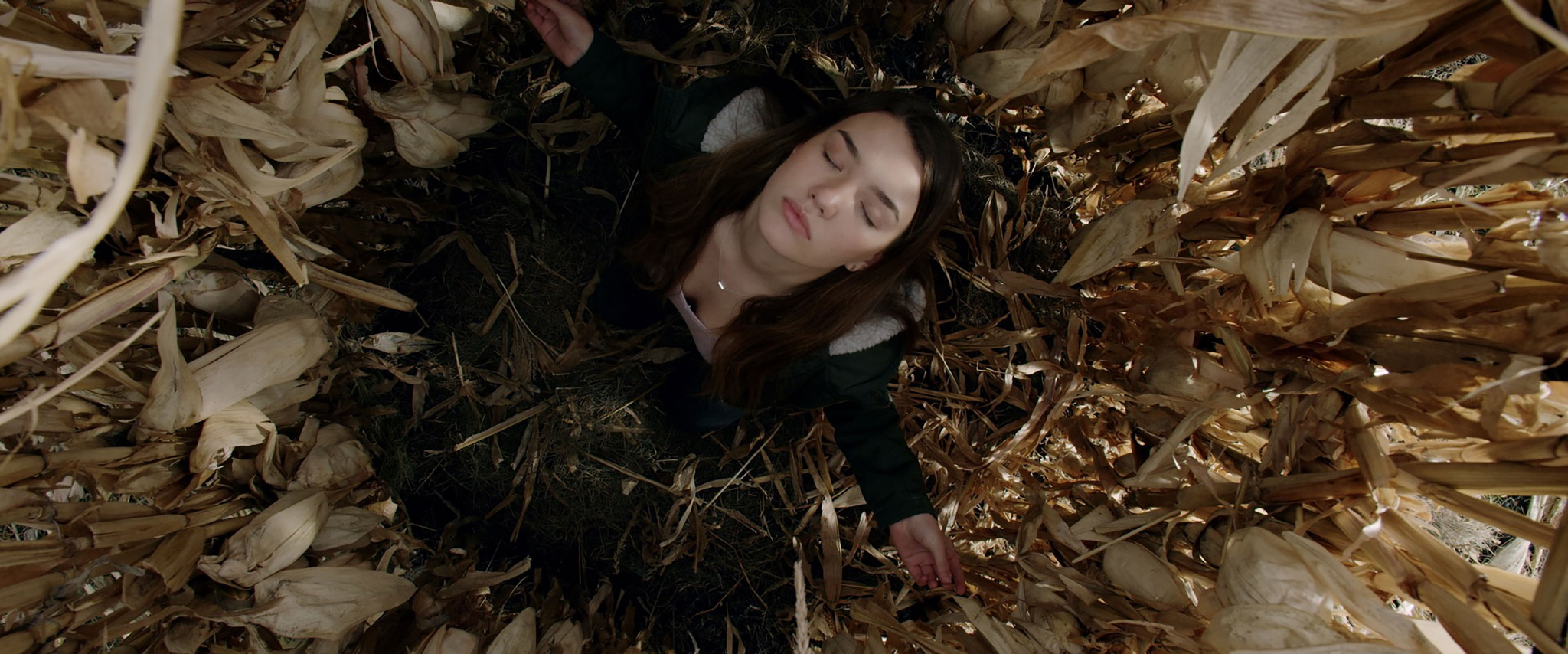 ← Back
Director Jeremy Torrie is Hopeful for the Future of Indigenous Filmmaking | Canadian Film Fest 2021
Although the number of Indigenous filmmakers (both in front of and behind the camera) has been and continues to be minimal, their stories and characterizations have been used by non-Indigenous filmmakers for decades. From the 'Indian burial ground' trope in The Amityville Horror (1979) to the more recent Clint Eastwood backed Indian Horse (2017) about a residential school survivor who dreams of playing professional hockey, the film industry has given Indigenous culture its due but not the communities.
Director Jeremy Torrie knows the power of Indigenous storytelling and strives to take back ownership for him and his fellow Indigenous creatives around the world. In his most recent feature, The Corruption of the Divine Providence (2020), Torrie explores the tension within Indigenous communities surrounding religion, specifically the contrast between traditional spirituality and Christianity. As an aadizookewinini ('storyteller' in Ojibwe), Torrie understands the power and importance of Indigenous storytelling and spirituality more than most.
"It wasn't until the '60s that [Indigenous peoples] were allowed to vote and you couldn't gather more than five people at a time otherwise you could be put in jail. Our ceremonies were driven underground and there was this whole assimilation policy for decades and decades to suggest that what we were doing was devil worship and paganistic. But [our traditional faith] really has sustained us for tens of thousands of years, maybe hundreds of thousands of years and that is really beautiful and comforting."
Torrie tells me a story of a young Native man who lamented on the fact that in his community, there was only one church and no Indigeneity. "I said, well you have to understand that 85% of our peoples in this country have been Christianized. We've lost [our traditional faith] over decades and that's the real shame," recalls Torrie. "It obviously worked!"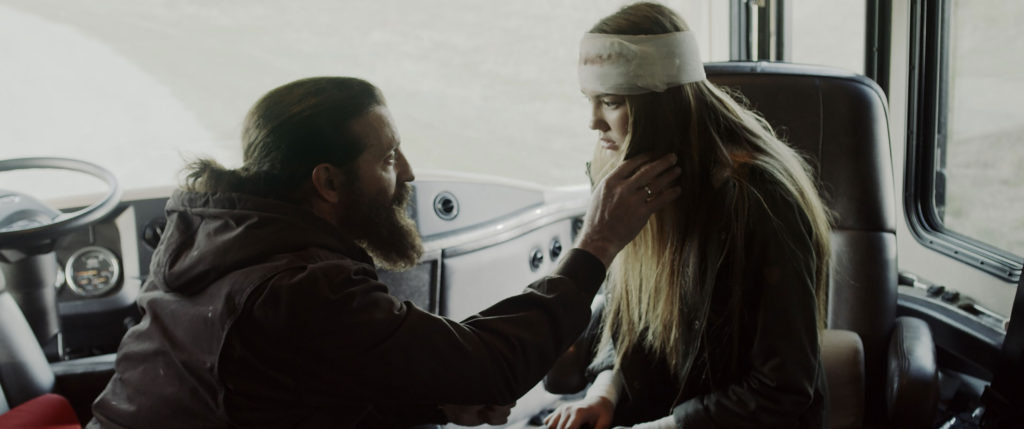 This is the divide that Torrie brings to the surface in The Corruption of Divine Providence  and what he hopes he can continue to explore in future projects: "A lot of the stuff I'm working on going forward for my next movie, I'm going even further than [what] Divine Providence is talking about because it's a very finite story and I always imagined that it can be an incredible proof of concept for a drama series, kind of like Fargo (2014-2020)."
*****
I recently spoke with director Andrew C about cultural appropriation and the boundaries and 'rules' that filmmakers should abide by. And I was curious to get Torrie's thoughts on the matter, too. Is it okay for non-Indigenous filmmakers to tell Indigenous stories if they did so authentically and respectfully? Or should those stories be left to Indigenous storytellers?
"The problem is we haven't had access and haven't had a voice," explains Torrie. "We're calling this the new resource extraction. Canada has been based on resource extraction as long as it's been a country and even before that with the fur trade. And now they're discovering that we've got these great stories and they want to come in and tell them. And I'm like, 'whoa whoa whoa, let us have something of our own!'"
We don't even have to look too far for an example: earlier this year filming began on Killers of the Flower Moon, an upcoming Martin Scorsese film about a series of murders of wealthy Osage people after oil is discovered on their land, which would eventually birth the FBI. The film's budget is reported to be $200 million and boasts a cast of Hollywood A-listers such as Leonardo DiCaprio and Robert De Niro, as well as Cree/Métis Tantoo Cardinal, a legend of the Canadian screen, who also has a supporting role in The Corruption of the Divine Providence. And while Torrie has the utmost respect for Scorsese, his frustration is clear.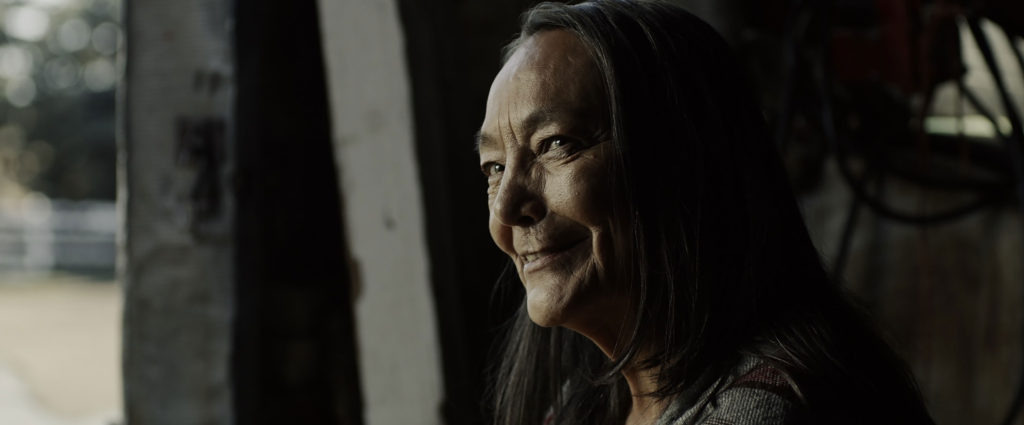 "I've heard the script is great. I don't know the producer [or the] business side of things that's happening right now in Oklahoma, but [it's] arguably one of the greatest filmmakers of all time, Scorsese and he's got Leo -- great cast," says Torrie. "But to me it's, why did you have to pick that one? I can see how [the story] was interesting to Marty and Leo and the rest. But to me it's like, what would that have looked like if [Indigenous filmmakers] had $100 million or $200 million to tell that story?"
"They're going to hire some Native actors, some locals, but if that's their story are they profiting from it?" Torrie continues. "As a studio film, are [the Native actors and locals] going to get any royalties from it? Those are the questions we have to have otherwise it is cultural appropriation and that's not right. Even if you are Martin Scorsese."
*****
Torrie has long been a flag bearer and staunch advocate for giving Indigenous filmmakers more opportunities to tell their own stories with proper resources, and he's well aware that patience is a necessary part of the process.
"I have been on some national committees and working groups trying to reshape how things are going forward. Telefilm is supposed to be getting more money out of Heritage this year. The Indigenous Screen Office looks like they're going to get funding to support our communities. Which is great because there isn't a whole lot of money to make feature films. And we've got some really ambitious things we want to explore going forward in the coming years. But it takes time for these things to happen."
And Torrie is incredibly optimistic for the future of Indigenous filmmakers.
"Divine Providence is just one of many films out there. Blood Quantum [a 2019 horror film written and directed by Mi'kmaq filmmaker Jeff Barnaby] has done fantastically from a financial perspective, and Night Raiders [a 2021 dystopian science fiction by Cree/Métis writer and director, Danis Goulet] had a really big budget for a first time Indigenous filmmaker. Danis Goulet [is] super talented and it's great to see that she's getting into festivals. Beans by [Mohawk filmmaker] Tracey Deer. So there's really this emergence of Indigenous storytelling that is starting to come to the fore."
"The next up and coming emerging filmmakers, I know that they're out there," Torrie says hopefully. "And they need to be able to see Taika [Waititi] win an Oscar."
Torrie recalls the excitement and inspiration of seeing a fellow Indigenous filmmaker up on film's biggest platform: "He stands up on stage and says, 'This is for every Indigenous person out there that didn't believe we could make it. We've made it.' And now he's directing Star Wars and Thor, which is amazing because it just makes the broader cinematic universe that much more interesting when you have more voices in it."
The Corruption of the Divine Providence is available on VOD starting May 25th across Canada.