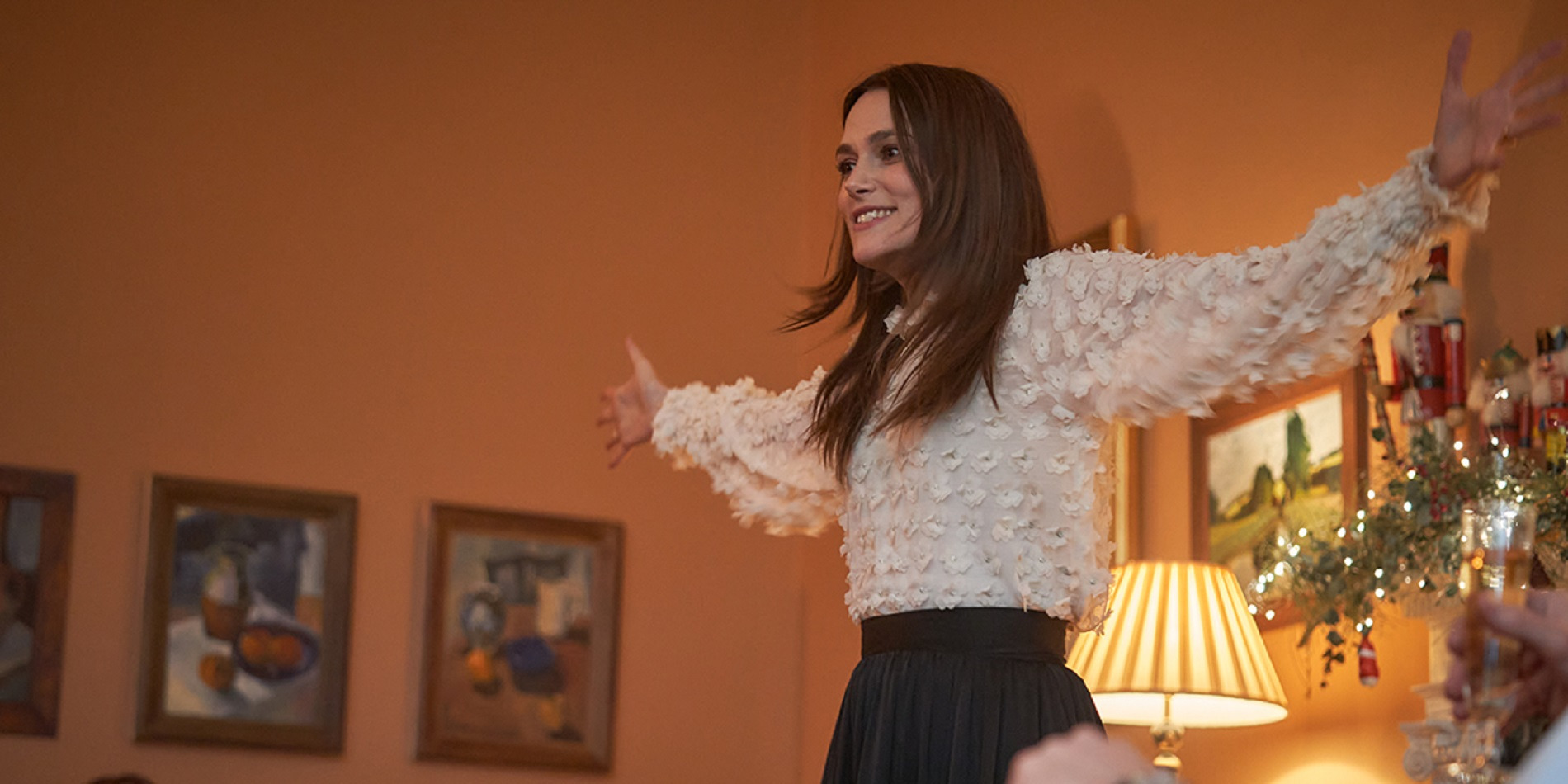 ← Back
TIFF 2021 Blog: Day 8 — Scarborough & Silent Night
Sometimes life has a way of answering your call, however small. Today as I was driving downtown on my way to watch Silent Night (2021) I thought, "it's been a long time since I've seen a new movie that really made me laugh". And low and behold, I spent the next couple hours laughing out loud (with others!) to a delightfully British dark comedy that really tickled me.
When I grabbed a ticket to Silent Night (2021), it was a part of my "oh I need to pick 12 movies in order to check out?" panic grab, and I'm so glad I did. If you go into the film blind, there's a great reveal/twist that works particularly well with the dry humour. However, if you read any of the marketing beforehand, including the TIFF Programme Guide, you'll know what said reveal is. Normally, I'm not a fan of spoiling surprises in films, but director and writer Camille Griffin gave an excellent explanation as to why.
During the Q&A, brought up why the twist was revealed and Griffin thoughtfully explained that after everything that's happened, she couldn't pull a bait-and-switch on audiences. It will be hard for Silent Night to step out of the shadow of COVID, which is really too bad because this is a great movie that delivers a lot of laughs and has an excellent ensemble.
Before the screening, I watched Scarborough (2021) at home, which was one of my most anticipated TIFF films this year. A full review will be up on Exclaim! but my quick thoughts right now: it's a nice movie that captures the challenges and love of the community.
A good couple of films and my last scheduled in-person screening for TIFF this year, I may try to get a couple in-person screenings in on Saturday though.
A lot of media and online discussion has been surrounding a loss of "buzz" to this year's TIFF. And while I have to admit that King Street and the cinemas are lacking in urgency because of no rush lines or people queuing up early since there's assigned seating (which should how we only attend the movies, by the way), I think there was a decent amount of online excitement. I know it isn't a substitute for the vibe of the city, but I thought it was really cool to see people on the TIFF sub-Reddit meet up for movies or grab a drink after a screening. This year was never going to be normal, but seeing people make the effort to create the festival spirit was neat.
I do think TIFF (and other festivals) should return to in-person screenings next year, if not to avoid leaks, then to simply bring back the excitement and joy film festivals bring. Many movie lovers enjoy film in isolation and these festivals are a great way to meet others and join in a community.
Until tomorrow!