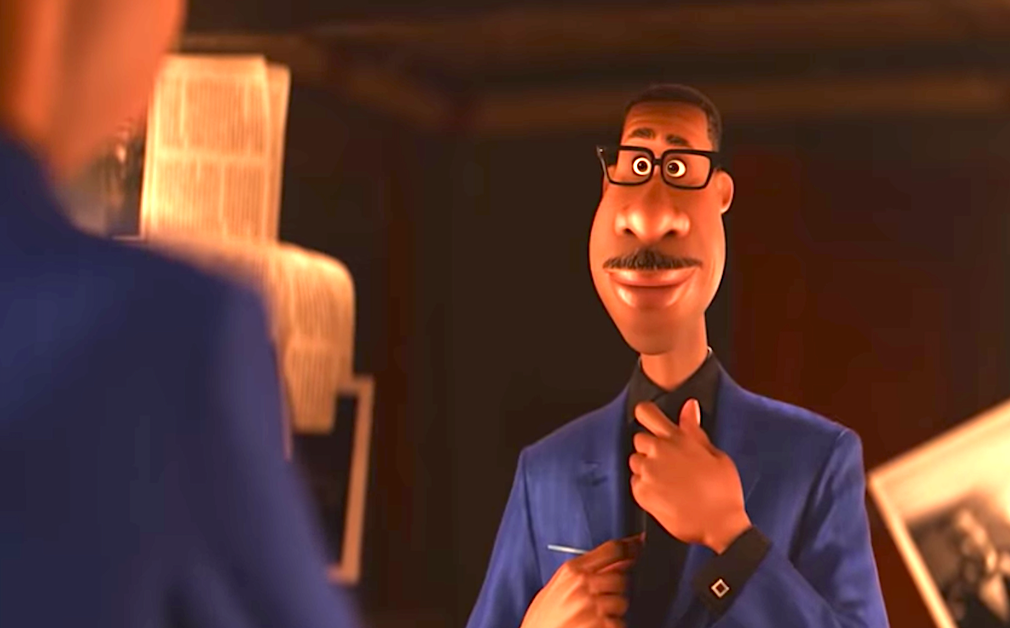 ← Back
My Top 10 Movies of 2020
Before I get going on my favourite films of 2020, my pedantic-self has some caveats.
My first caveat: if a film was released on a streaming service, video on demand, or in theatres in 2020, it's under consideration. The award season eligibility window this year has been changed because of COVID-19 and so while there will be films that "feel like" 2020, if the vast majority of people haven't been able to see it (i.e. if the only way to have watched it was through a film festival or an exclusive virtual screening) I'm not considering it a 2020 movie. Which then means that films like Minari (2020), Nomadland (2020), and Judas and the Black Messiah (2021) won't be here.
Second caveat is that as always, there are movies I just haven't gotten around to watching but I have heard great things about. Those include Promising Young Woman (2020), First Cow (2020), Another Round (2020), The Assistant (2020), and Steve McQueen's Small Axe anthology series.
The last and final caveat is true of every one of these Top 5's I post: these are my favourites - not the films I think are particularly the best. If looking from a strictly filmmaking perspective, my list would look a little bit different. Movies like Trial of the Chicago 7 (2020) and Mank (2020) would probably find their way in.
Alright, pedantry out the way, here are my favourites of 2020!
Happy Reading! No spoilers ahead
#10. Host (2020)
I've been on record as saying horror is not the genre I most gravitate towards when picking a movie to watch but Host caught my eye after I heard Jake Hamilton of the Reel Blend podcast mention it.
This movie sets up a Zoom call between girlfriends during quarantine who decide to have a seance as a way of passing time. The event is met with some initial ridicule and skepticism but quickly, things get real and go wrong.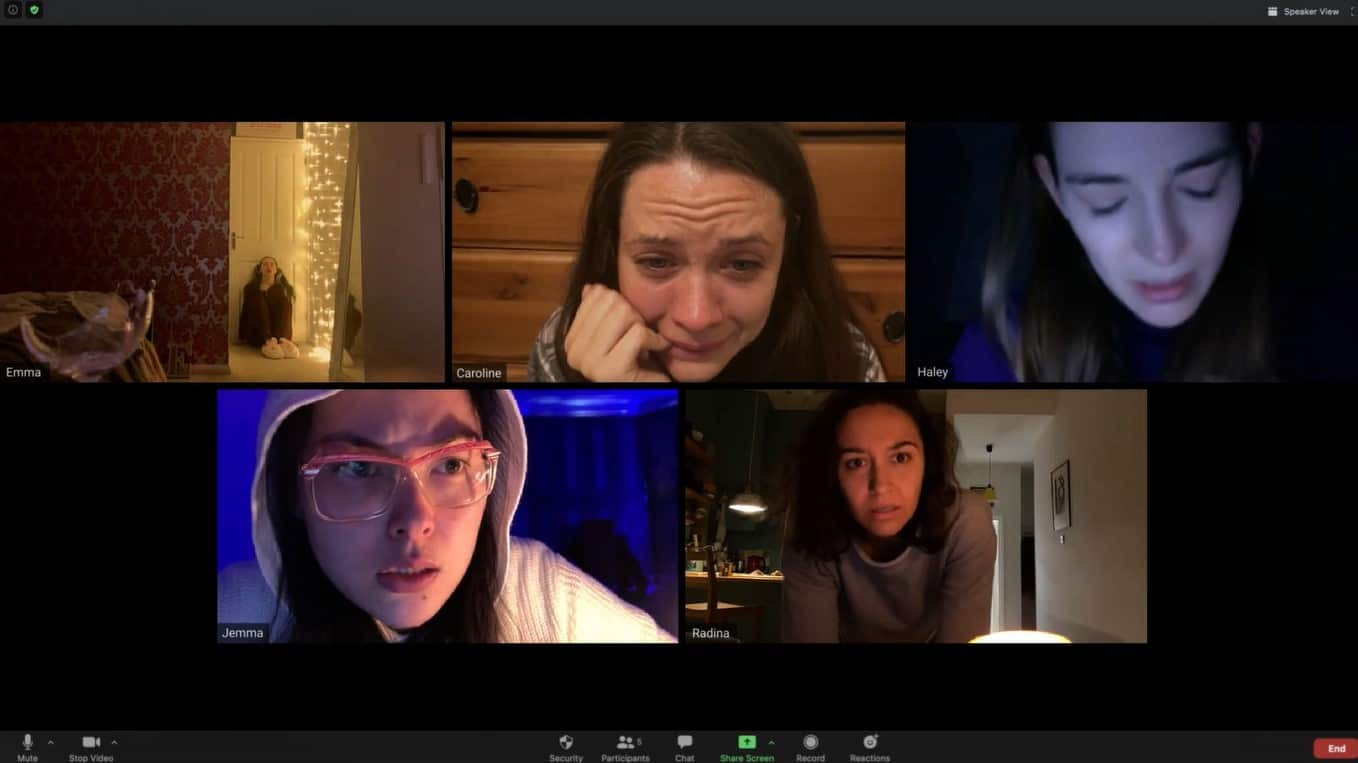 Using online communication to tell a story is not a new concept, films like Searching (2018) and even Modern Family have used this mechanism. It's a fun and interesting way to present a movie, but definitely one that can easily go into gimmick territory. Host uses this concept perfectly - partly because the world was genuinely in a quarantine at the time of filming, so the idea that a group of friends would get together for a weekly Zoom chat and try something like a seance for a laugh is very real.
Host has a very quick run time (56 minutes!), but it uses each minute effectively. As a horror movie amateur, I personally found this to have some truly frightening moments and some great jump scares. The performances are all fantastic - the interaction between the friends is incredibly familiar and that is down to not only great performances but the real-life friendship between the actresses.
Part of why I like this movie so much is the story behind how it was made. Each actor had to do their own setups, lighting, filming, and makeup on their own with direction from Rob Savage entirely on Zoom. The level of creativity needed to pull this off is crazy, and the fact that they actually did pull it off is even crazier. If you're interested in how this movie was made, Jake Hamilton did a great interview with the cast.
#9. One Night in Miami (2020)
A fictional "what if" - what if on the night Cassius Clay (as he was then known) beat Sonny Liston for the World Heavyweight Championship in 1964, him, Malcolm X, Sam Cooke, and Jim Brown got together in a hotel room. What would go down?
The dialogue in the film touches on a lot of crucial moments in all of these men's lives: Cassius Clay's rising star and conversion to the Nation of Islam, Jim Brown's decision to retire from football and enter the film world, Malcolm X's advocacy and well-founded paranoia, and Sam Cooke's perceived selling out to the White man and his desire to make more of an impact in the Civil Rights Movement. We see them discuss what it means to be a Black man during that time and where they stand and what they can do for the movement.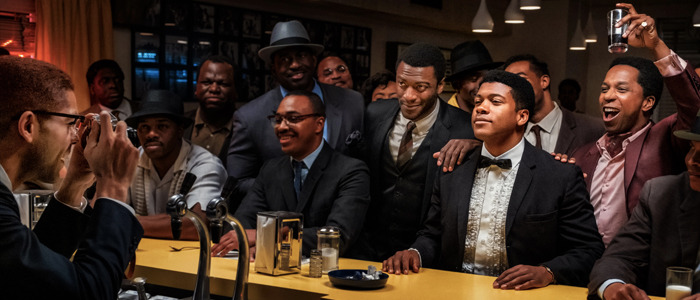 The stand out story line for me was the conflict between Malcolm and Sam. Malcolm X is an icon of the Civil Rights Movement and believed that it was incumbent upon Black public figures to use their platforms to not just further the Black community, but to be vocal about it. Sam Cooke in contrast, to that point, was enjoying wealth and success based on releasing frivolous love songs that lacked the depth of songs like Bob Dylan's 'Blowin in the Wind', and was relatively quiet politically. A great debate between them about the "best" way forward is interesting, scintillating, and unfortunately, still very relevant today. My favourite line in the movie comes from Jim Brown's take on the matter:
Then the key is economic freedom. And no one's more economically free than Sam. Shit, technically he's the only one of us not waiting on a paycheck from a white man.

The script by Kemp Powers (who is also the writer of the play this movie is based on) is phenomenal. Each of the four men have their individual moments, but we also see them pair off, which is interesting for the viewer to see how they relate to one another. For a film that is dialogue heavy, Regina King (in her directorial debut) does an excellent job of pacing the movie to keep us locked in and engaged throughout.
The performances in this movie are outstanding as well. Kingsley Ben-Adir and Leslie Odom Jr. are commanding as Malcolm X and Sam Cooke, respectively. I am a big fan of Aldis Hodge and his Jim Brown is nothing short of spectacular even though, arguably, Brown's story is the least developed. The break out performance though of One Night in Miami is from Canadian actor, Eli Goree. His interpretation of Cassius Clay from the mannerisms to his enunciation is brilliant. We're seeing Cassius at the very beginning of his career, he's not yet fully proven himself to be the greatest in the world but he has all the confidence and giddyness of someone who is on the cusp. Goree portrays the arrogance and child-like behaviour in the most endearing fashion, and while I'm not a boxer myself, his fight scenes were incredibly convincing.
This was one of my most highly anticipated movies of the year and it didn't disappoint.
#8. Ma Rainey's Black Bottom (2020)
I have to admit that a big reason I had this movie on my radar was because of the untimely passing of Chadwick Boseman. Knowing that he decided to do Ma Rainey's Black Bottom while suffering from colon cancer and presumably knowing that his time on this earth could possibly be over soon, made me very curious as to whether there was something about this story that compelled him. A question I will obviously not get an answer to.
Ma Rainey is based on the play of the same name by renowned playwright August Wilson. It tells the story of a Chicago recording session of Ma Rainey, a blues singer in the 1920s. Similar to One Night in Miami, the film is dialogue heavy which is a given, but unlike One Night in Miami, I would say there is less of a cinematic element to this movie which may or may not work for you. Personally I love when stage plays are transformed onto celluloid and you can still feel the vibe of the play, but I know that isn't the case for everyone.
What put this movie onto my top 10 were simply two things: the performances and the costume design.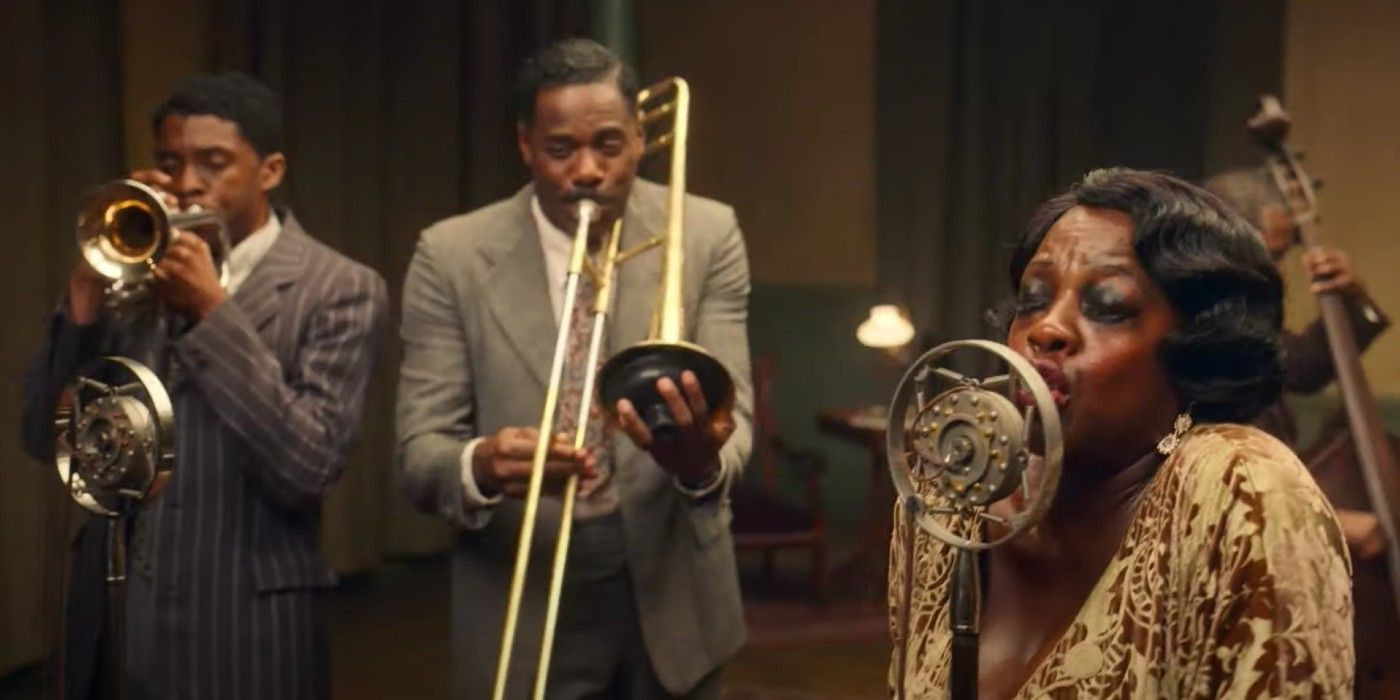 Viola Davis is her usual tremendously powerful and commanding self. I truly feel like for all the accolades and praise, she is somehow still underrated. When we discuss the greatest actors of this era, Meryl Streep's name comes up readily, as it should. But Viola should be right there with her and for whatever reason she's often an afterthought. As Ma Rainey, Davis is transformed as a crass and dishevelled, but yet fabulous diva, and she absolutely shines.
Chadwick Boseman plays Levee Green, a trumpet player in Ma's band, the young buck of the group. Green isn't content to just play the tunes, he wants to write and earn his keep as a bonafide musician with his own record deal. Through this ambition and the tension it creates, the question of what it is to be Black in 1920s America and how to break out of the confines of that label is raised between Green and his bandmates (again similar to One Night in Miami). Boseman's performance is strong - his monologues are powerful and engaging and he makes you feel each word deeply. The text on its own is already incredibly moving, but put into the context of Boseman's illness, it creates another level of meaning.
Although I said at the beginning that there is less cinematic value in this play adaptation, that isn't to say that the set pieces and world aren't absorbing. For me, the reason for that comes down to the costume design. I'm not a big fashion person and costume is actually one of the last things I would notice in a movie, but in Ma Rainey, each piece of wardrobe is exceptional. After having watched the accompanying behind the scenes documentary on Netflix, Ma Rainey's Black Bottom: A Legacy Brought to Screen, I have an even deeper appreciation for what Ann Roth, the Costume Designer, did for this film and I loved that it was its own piece in the doc.
One Night in Miami and Ma Rainey are similar in theme but are entirely different films. The different eras and public figures focused on lend each film a unique fingerprint. These two films are very complimentary to one another and are great pieces of commentary on what progress has been made and what still needs to be done.
#7. Vast of Night (2019)
I remember seeing Vast of Night listed at TIFF 19 as one of the Midnight Madness screenings and was really intrigued. If not for an early meeting the next day, I would have watched it then but I was happy to hear that it had been bought by Amazon and would receive distribution through Prime.
The movie is set in New Mexico, USA in the 1950s when a young switchboard operator and radio jockey notice a mysterious radio frequency and try to track down its source. On their journey, it becomes more and more possible that extraterrestrial elements are at play.
The brilliance in this film is the simplicity. Science fiction as a genre can be guilty at times of relying too heavily on visuals. Vast of Night does none of that. It relies solely on the innocence and curiosity of its characters and the desire to uncover the truth. That's not to say though that the production quality of this movie is bad, it is in fact beautiful.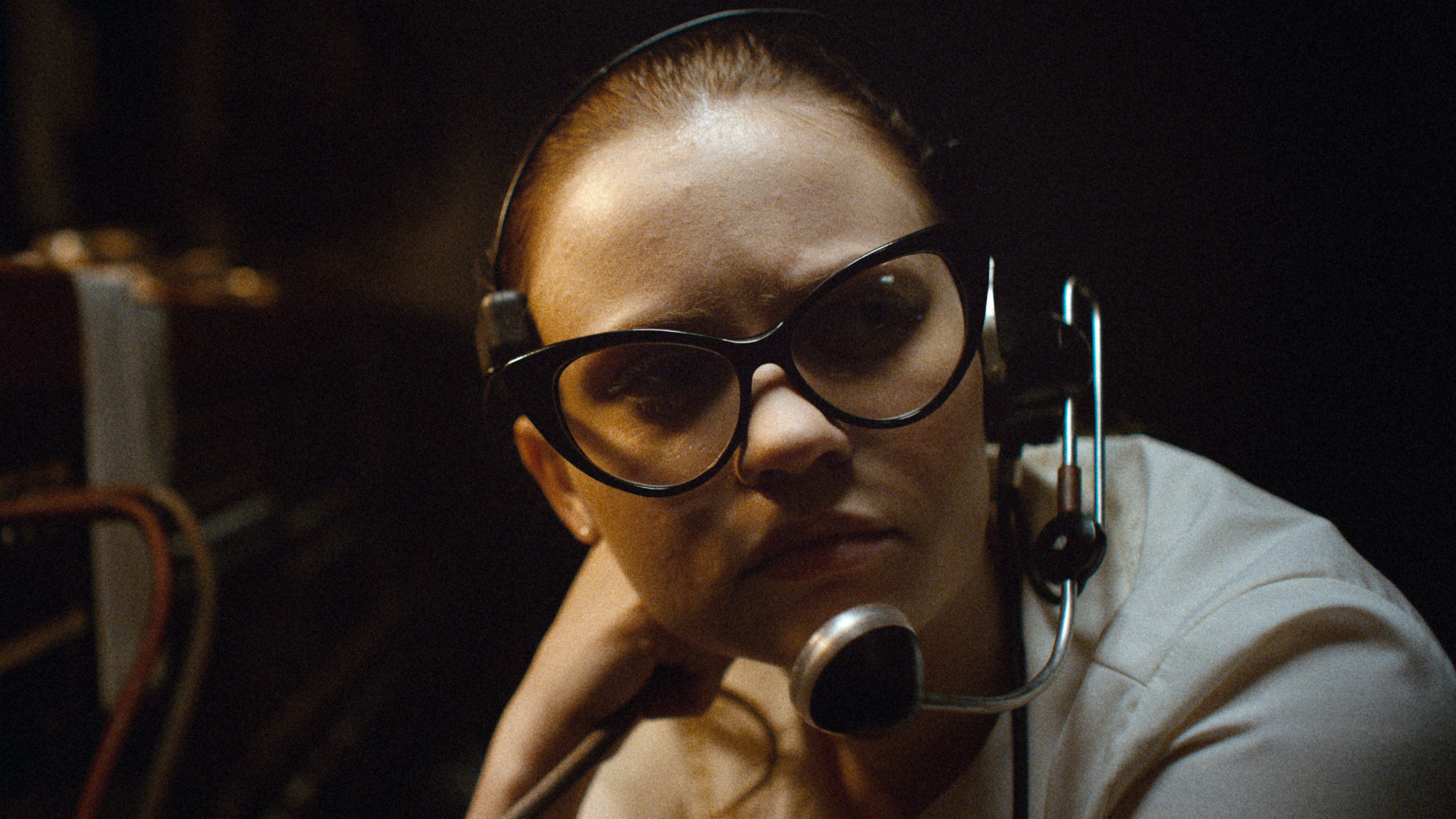 For better or worse, my biggest references for the '50s are Grease (1978) and the Archie comics. It's always been a decade filled with shoppes, milkshakes, and cotton candy colours to me and Vast of Night provides me with an antithesis in a way. The colours are more muted, the town is dusty and quiet. I loved the aesthetic of this movie and putting it together with the simple storytelling, I think it is a great addition to the genre and I can't wait to see what else the director, Andrew Patterson, gets up to.
#6. Happy Place (2020)
I'm beginning to realise that I have a real penchant for movies based on plays as this is my third cinematic adaptation listed here.
Happy Place is a Canadian film directed by the legendary Helen Shaver about the recovery of six women after suicide attempts. I caught this film through the Cinéfest Sudbury International Film Festival and was very enamoured by the storytelling and performances.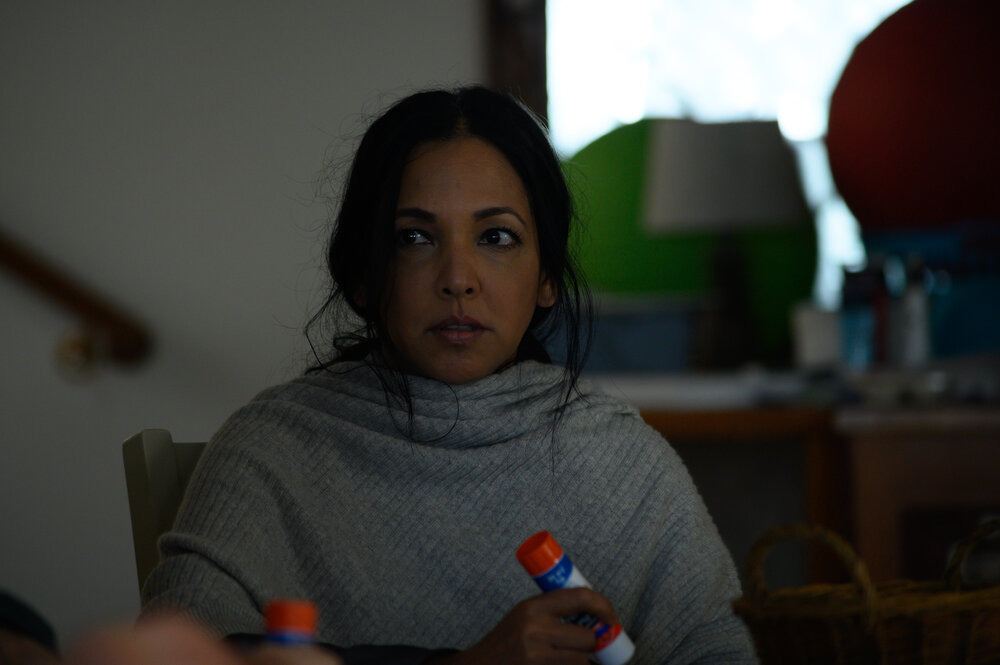 I reviewed this film earlier so I won't get into why I love this movie too much in this post, but my TL;DR summary is: it's a very heartfelt story about trauma and recovery that puts a spotlight on the power and fragility of humanity.
If you're okay with watching this subject matter, please do give it a go. It's one of the smaller films on my list and could use all the support.
#5. Palm Springs (2020)
Another movie that I won't get too deep into the weeds with because I wrote a review on here already (REVIEW: Palm Springs).  When I initially watched it and reviewed it though, I did not appreciate just how relevant the movie would be to 2020. It's a really fun, clever movie that uses the Groundhog Day schtick well. Andy Samberg and Cristin Milioti are fantastic and I hope that they both get some awards buzz.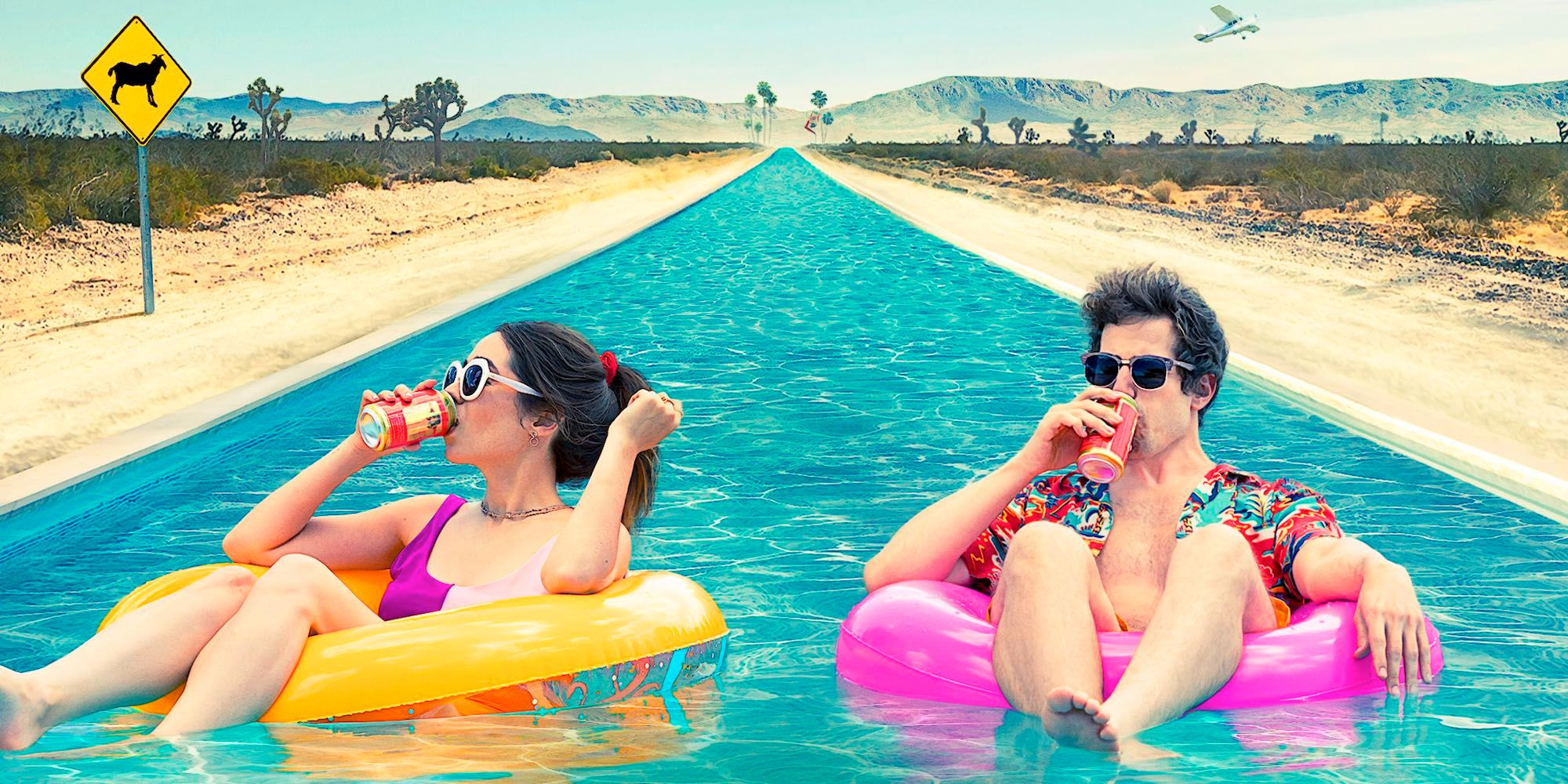 After I watched this movie, I recommended it to mostly everyone - it's certainly a crowd pleaser but far from a generic Hollywood popcorn flick.
#4. The Kid Detective (2020)
Another Canadian movie!
The Kid Detective is a dark comedy, film noir, whodunit themed movie that follows Abe Applebaum a once-celebrated kid detective. Typically given very trivial cases to solve, Abe is presented with an actual murder case by a local high school student.
I love love love a good detective mystery story. It's probably my favourite genre of book to read. And while this is a silly thing to focus on, I took a great deal of joy when I saw in an interview with writer and director, Evan Morgan, who said that he loved Eric Wilson books growing up and they inspired him to write The Kid Detective. As an avid member of the Eric Wilson fan club as a kid, I can admit I'm one of those annoying people (much like Abe in the movie) who likes to figure out who the killer is and I have to say, I didn't see the ending of this one coming.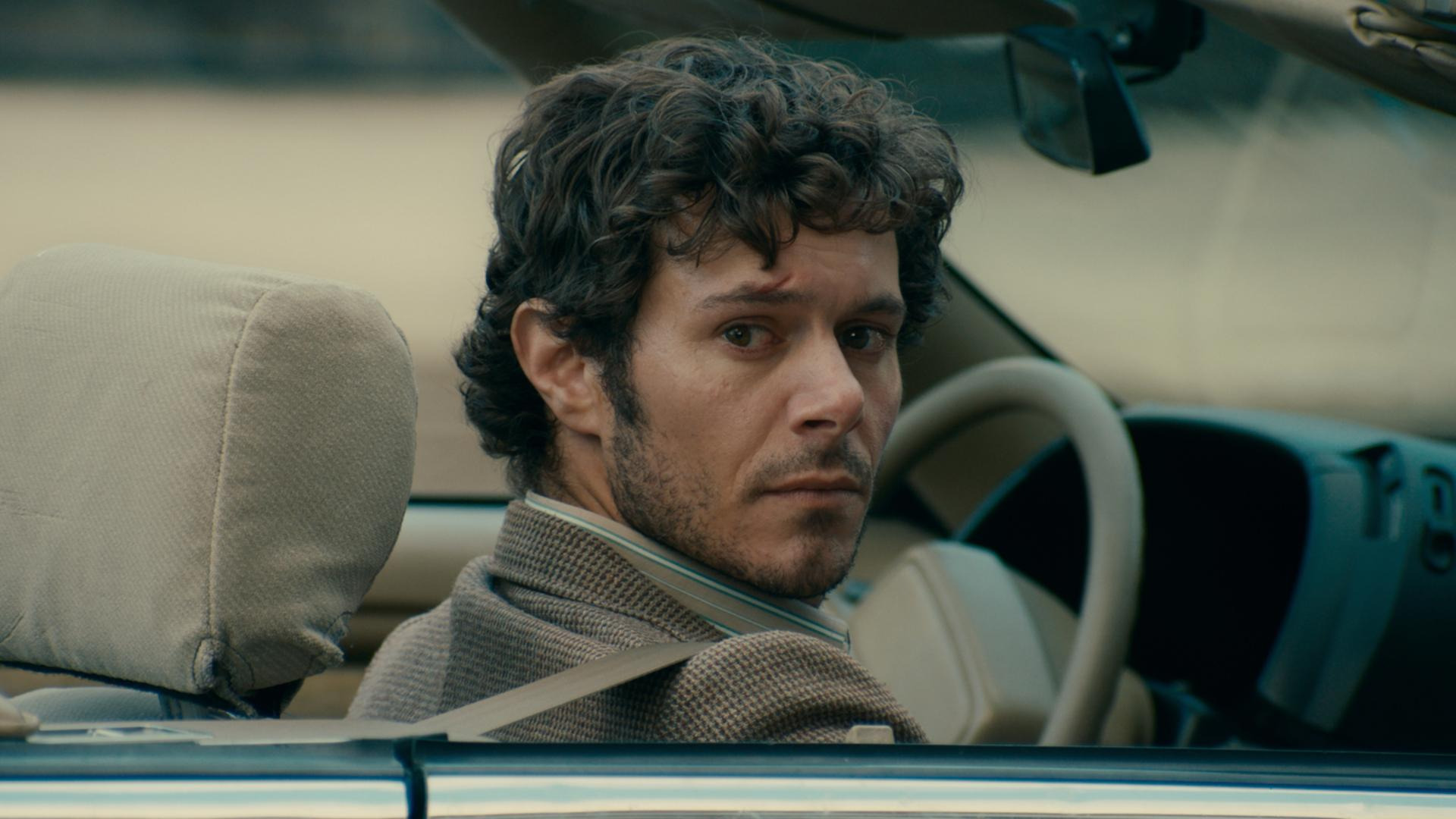 It's a well told story with a great performance from Adam Brody who I feel like I haven't seen on screen since The OC days. While it's a mystery story at the end of the day, themes of family and failure are prominent as well and make it a well rounded movie.
#3. Soul (2020)
I watched this movie on January 1st and what an apt movie it is to start a new year with.
Soul is Pixar's latest offering to the masses and it certainly does not let down the reputation of its catalogue. We are introduced to Joe Gardner, a middle school music teacher who seeks more in life - specifically becoming a professional jazz musician. Tragedy strikes Joe and just as he is starting to make some progress in his career, he dies in a freak accident, and is sent to the after life. In a way that only Pixar can visualize, Joe's soul ends up back on Earth but in the form of a cat with his body being occupied by a soul-in-training he mets on his way to the after life.
Just as Palm Springs was unknowingly relevant to our current pandemic times, Soul hits a bit differently than I'm sure Pixar and its creators intended. The quiet and stillness many of us were forced to embrace this last year sent a lot of us into deep thoughts (read: existential crises) about what is important in life and what our place in this world is. This movie came out at the perfect time and will forever live with us in a unique way.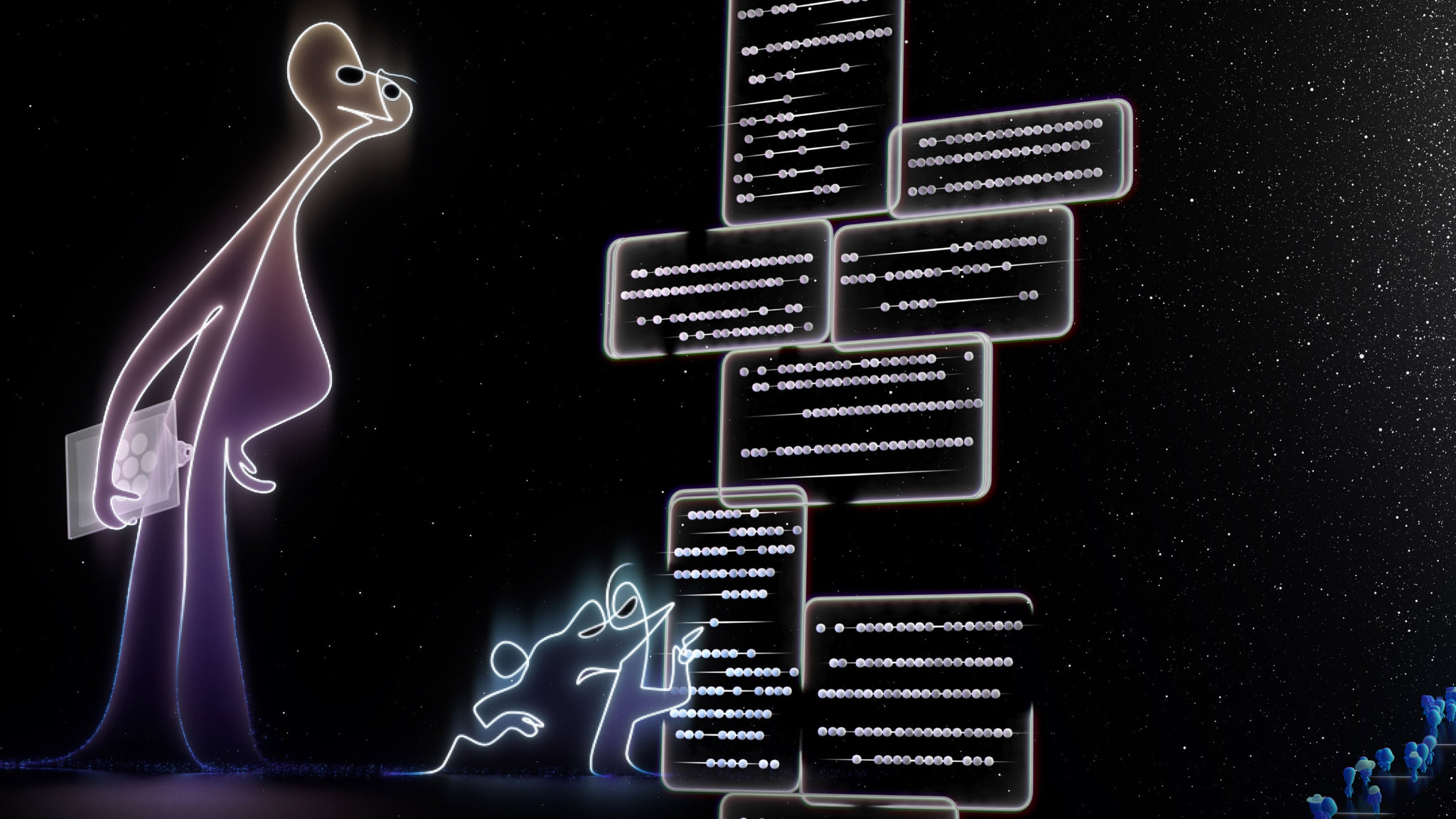 Visually speaking, this movie is crazy. It seems with every movie, Pixar improves its graphic design and this is no exception. What I love in particular is the illustration of where the souls-in-training exist. There are aspects of it that remind me of Fantasia (1940) and there countless visual references to other films. It's a real treat for the senses.
Being a movie about jazz, the music is beautifully composed and performed and truly elevates the movie's themes and story. Jamie Foxx and Tina Fey both deliver great performances, although I kind of wish Foxx's comedic sensibilities were a bit more utilized.
There has been some discussion about whether or not Soul will be nominated for Best Picture come Oscar time - only three animated films to date have been up for the award (Beauty and the Beast (1991), Up (2009), and Toy Story 3 (2010)). It is definitely a worthy addition to Best Picture debates and I'd be surprised if it wasn't nominated for that award. In terms of its chances at winning, the Academy has traditionally been very strategic in their voting. If you vote a movie in for one of the other feature/film categories, it won't get Best Picture. However, this tradition was thankfully broken when Parasite (2019) won Best International Feature Film and Best Picture last year. So while it's almost a certainty that Soul will win for Best Animated Feature, maybe it has a shot at Best Picture too!
#2. Tenet (2020)
Look, I've written about Tenet twice on here so I'm not going to do it again. If you want to see my developing thoughts on this movie start with my original review, and then my 2.0 "final" review.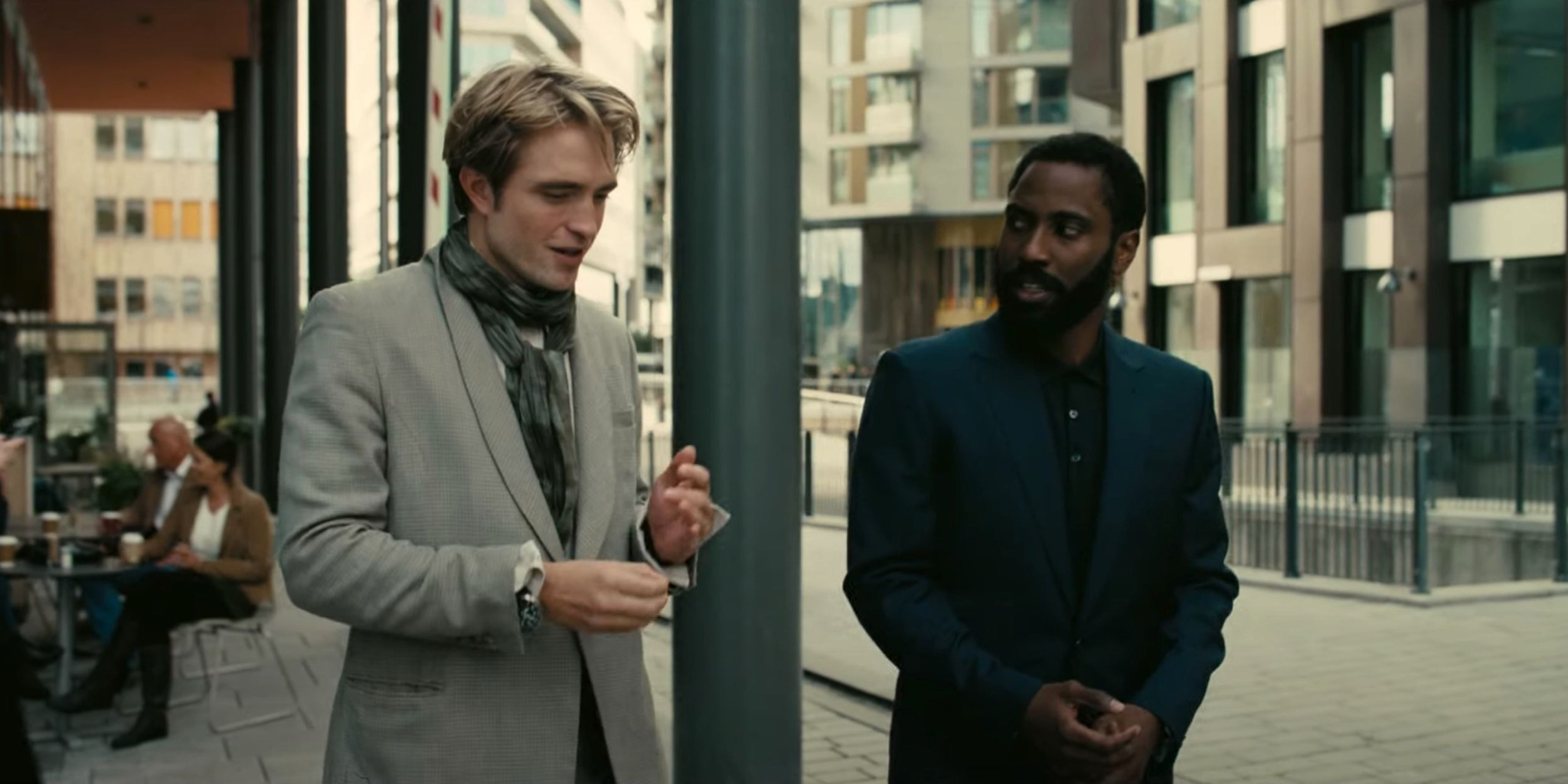 The response to Tenet was truly polarizing. The strength of the hate from people is aggressive. And for as much as I love this movie, I understand some of the negativity. The time travel aspect (so basically the whole movie) does feel more complicated than is necessary. But if you're a Christopher Nolan fan, you know that this is what he does. He loves messing with time and its complexities. The technical criticisms I take on board: the sound mixing is horrendous. A movie that requires sub-titles because the score is too loud is a problem, especially a movie that is already pretty hard to follow.
But why I love this movie is because of the challenge it presents. I love the idea that I have to re-watch this movie numerous times to try to understand it, all while knowing that I will never fully understand it.
#1. Sound of Metal (2019)
I truly find it difficult to properly explain how much I like this movie. I haven't been this engrossed in a movie's experience in a long time.
Sound of Metal is about Ruben, a recovering drug addict and a drummer in a heavy metal duo, along with his girlfriend, Lou. While on tour, Ruben's hearing starts to deteriorate to the point where he is diagnosed with only 20-30% hearing capacity. The film follows Ruben as he comes to term with his new circumstances, primarily focusing on his introduction and immersion into a deaf community lead by Joe, a recovering alcoholic who lost his hearing during the Vietnam War.
Riz Ahmed plays Ruben and delivers a near perfect, career making performance. Every moment of frustration, anger, fear, sadness, and joy are captured and felt. His chemistry with Olivia Cooke as Lou is wonderful. You understand their happiness and love, their history feels real and as a result, their dependency on one another is as well. Paul Raci rounds out the main cast with his incredible portrayal of Joe. The character of Joe is significant to the story - he represents the pride of the deaf community. He shows Ruben what it means to be deaf, what it means to communicate.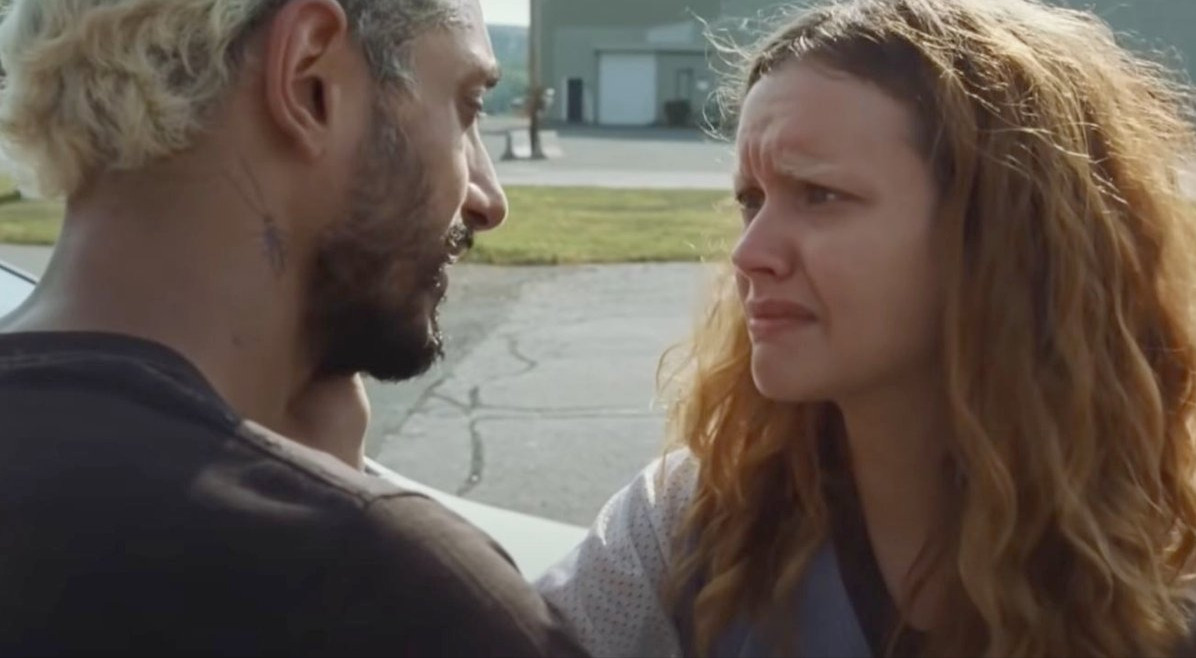 I said at the top that the experience watching this movie was engrossing in a way that I haven't felt in a long time. Director Darius Marder achieves this with his sound mixing choices. The audio that we hear is in line with what Ruben would be hearing. One detail I love is Marder's instruction as to how subtitles would be displayed. As we're living Ruben's experience, when he first joins Joe's commune there are no subtitles when American Sign Language (ASL) is being used. As Ruben learns ASL, our subtitles pop up as well.
Representation has been the word on all studios', filmmakers', and audiences' minds the last few years. What I love about Sound of Metal is it not only represents a group that is severely ignored in our media, but it gives them a distinct advantage as a viewer.
I could talk on and on about what I loved about Sound of Metal, including the incredible love story between Ruben and Lou. It's an incredible piece of cinema that has already picked up some awards traction, especially for Ahmed who won Best Actor at the Gotham Independent Film Awards.
Honourable Mentions
Birds of Prey (and the Fantabulous Emancipation of One Harley Quinn) (2020). I really think this will be one of the superhero movies that we will look back on as wildly underrated. (Available on Crave)

Pieces of a Woman (2020). What a performance from Vanessa Kirby. I know this is a tough watch, but it's worth it just for her. (Available on Netflix)

Uncorked (2020). Feel-good movies don't get made enough anymore, and Uncorked gives a good reason why they should. Courtney B. Vance and Niecy Nash are perfect together. Killer soundtrack, too. (Available on Netflix)
And that's it from me! For a year that was mired in production and release date delays, I think 2020 ended up being a pretty good year for film. What were your favourites? Let me know over on Twitter!