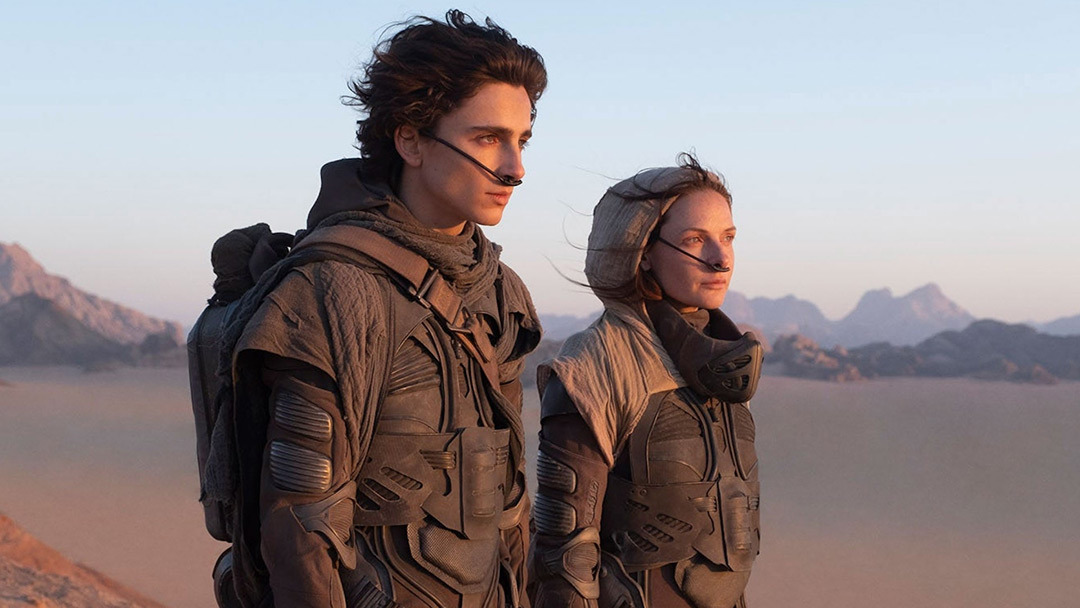 ← Back
My Top 10 Movies of 2021
This year's list took me ages to solidify and be happy with. I've had to keep reminding myself that this is just a snapshot in time and probably in a couple months, I'll want to change some things up. There's also a number of movies from last year I haven't seen yet that may be strong contenders! But I really wanted to get this out and also, I'll be here for ages if I tried to watch everything I might like.
So ground rules for this year:
These are my favourite films of the year, not necessarily the ones I think are the "best".
Last year I said I'd only recognize movies that had a theatrical release (however limited), and not just something that screened at a film festival. I'm changing that this year as there's a movie I really want to include.
I decided to exclude some 2021 movies that feel like 2020 movies, namely: Minari, Saint Maud, and The Father. I love these three movies, but it just didn't feel right having them in a 2021 list (I'm going to blame the wonky 2021 Oscars for that).
Anyways, let's get into it.
An update from November 2022: I watched the Norwegian movie The Worst Person in the World by Joachim Trier after this list was made and I love it so much that it's been bothering me for at least six months to have a "best of 2021" list without it. So to be clear, The Worst Person in the World is my official #2 with everything moving down a spot (sorry, Woodlands Dark and Days Bewitched).
#10. Woodlands Dark and Days Bewitched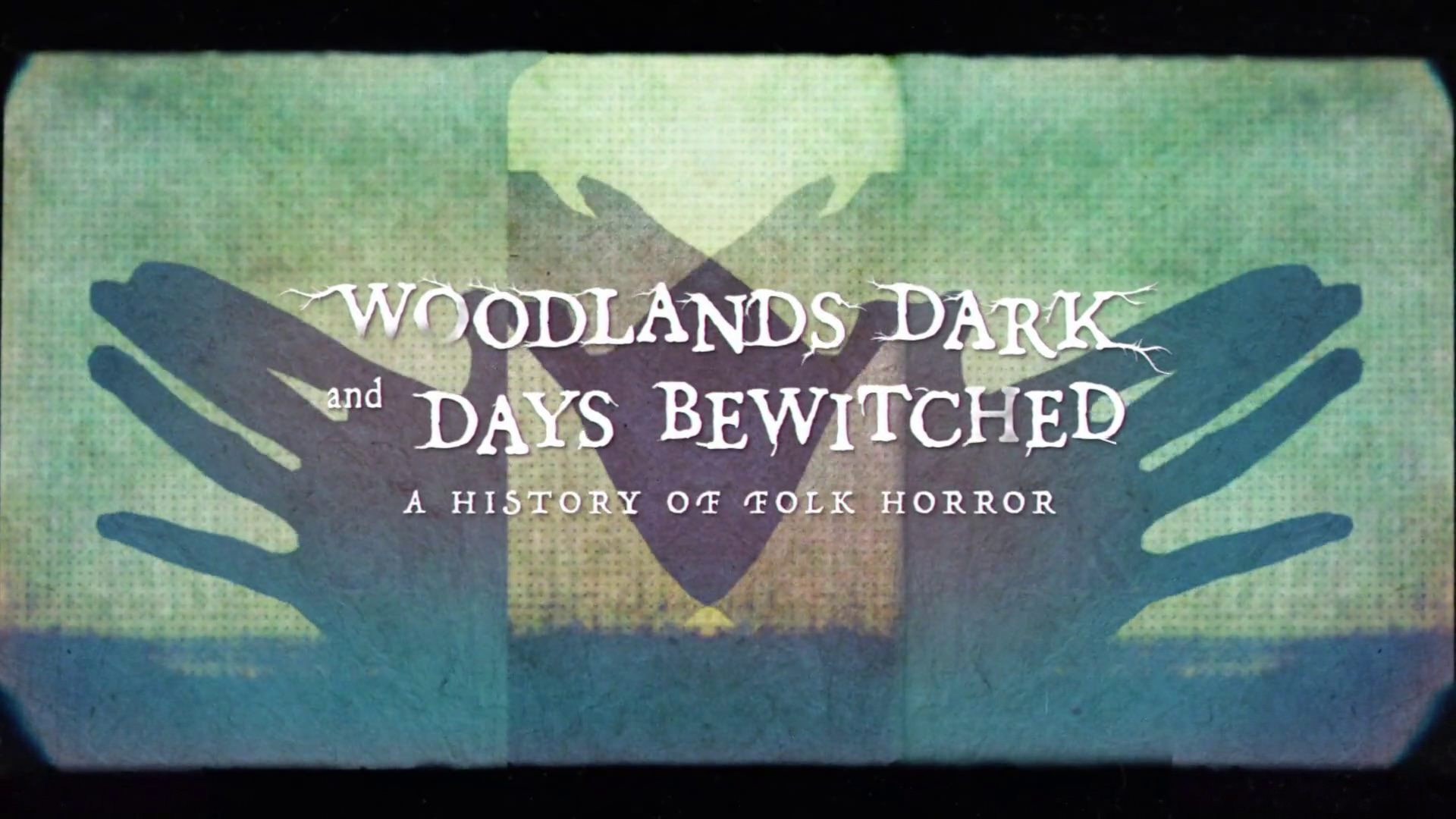 A 3-hour documentary devoted to the history of folk horror — its origins and how the genre has played out all around the world. The film starts off with the 'Unholy Trinity' of folk horror and then considers how the history, spirituality, and current events of different regions influence some of the great films of the genre. With over 200 films referenced and countless filmmakers and film historians interviewed, it would've been easy for the film to feel overwhelming and dense. But director Kier-La Janisse does a great job of weaving a solid narrative throughout that keeps you engaged. A film that sends you down a rabbit hole, Woodlands Dark and Days Bewitched is the film that keeps on giving.

Check out my full review of Woodlands Dark and Days Bewitched from SXSW 2021: 'Woodlands Dark and Days Bewitched: A History of Folk Horror' Review | SXSW 2021.

#9. Belfast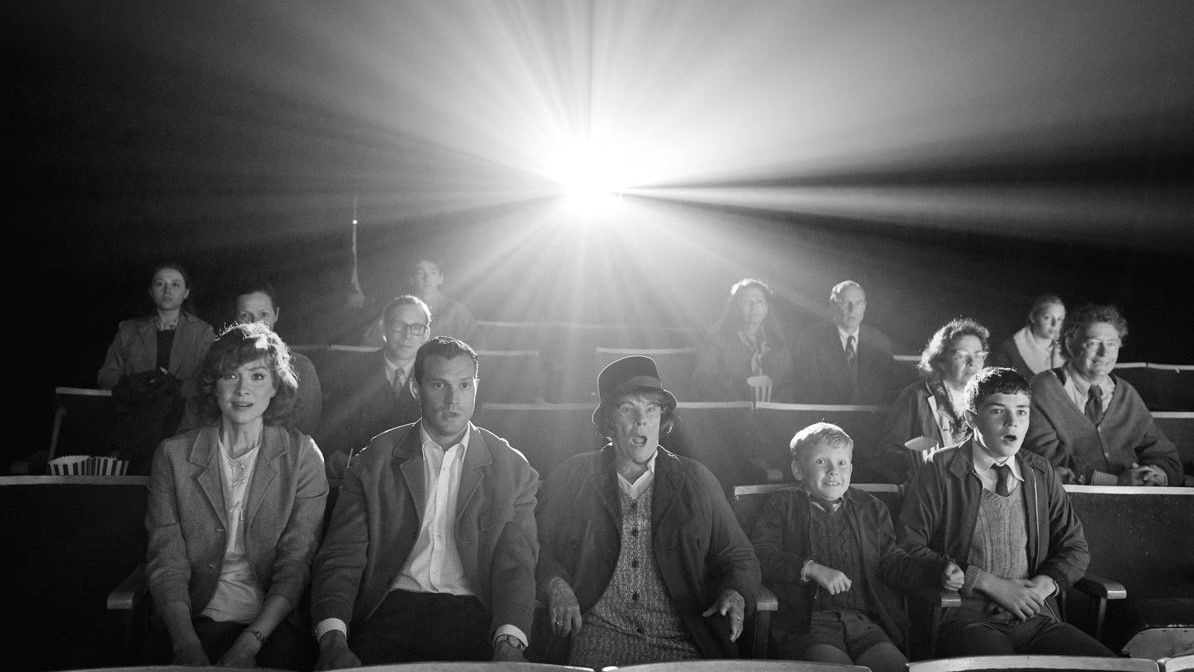 This movie has been receiving a lot of flack online for being bland and a white knock-off of Roma, and I could not disagree more. Sure, Belfast doesn't break the wheel when it comes to a coming-of-age period drama, but it doesn't take away from the fact that the film is well made and a complete delight. I love films where you can feel the passion and love from the director, and combine that with my own personal interest in The Troubles, Belfast was bound to connect with me. The entire cast is fantastic, my personal favourite being Caitríona Balfe, and it's really great seeing Jamie Dornan finally get some deserved recognition. Forget what you've heard online about Belfast, it's the heartwarming movie we need right now.
You can read my full review of Belfast at Exclaim!: Kenneth Branagh Mines Childhood Memories to Give 'Belfast' A Lived-In Beauty.

#8. Flee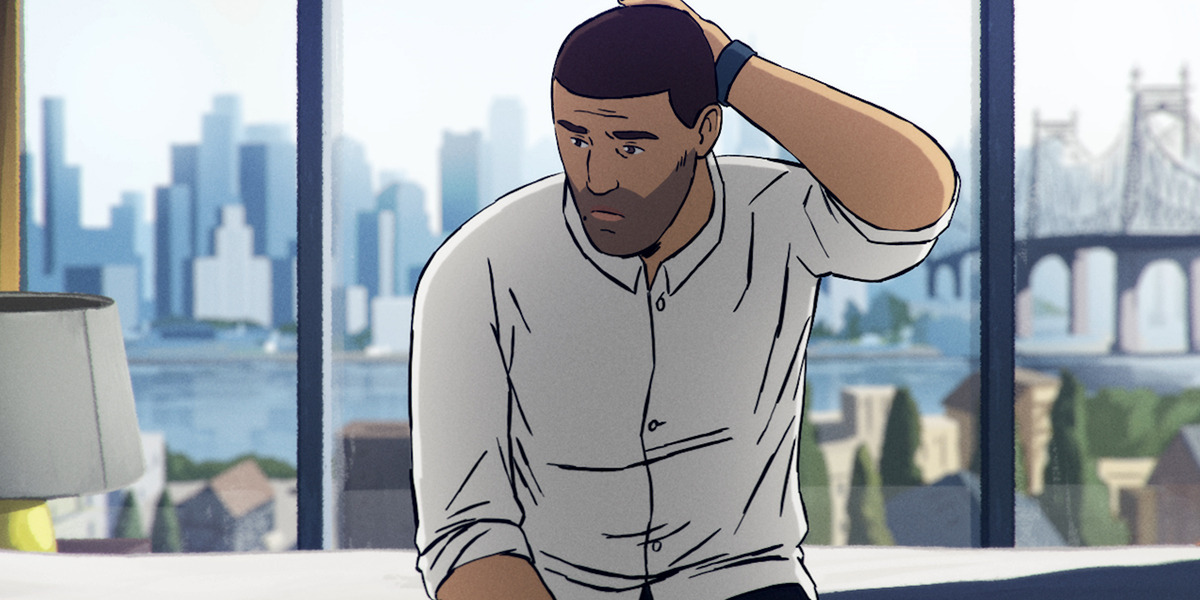 One of the most touching and heartwarming documentaries I've seen in a long time. What makes Flee special is the perfect coalescence of subject and documentary filmmaking. The film details an Afghan refugee's escape into Denmark via Russia, and because of his status in Denmark (where he still lives today), his identity continues to require protection. To reconcile the need for
Amir's (a pseudonym, of course) privacy and safety, director Jonas Poher Rasmussen decided to animate the film, adding beautiful imagery that truly compliments Amir's story. It's a really special film and I hope it gets all the flowers and eyes on it.
You can check out my full review of Flee at Exclaim!: 'Flee' Is A One-Of-A-Kind Documentary.
#7. Aloners / 혼자 사는 사람들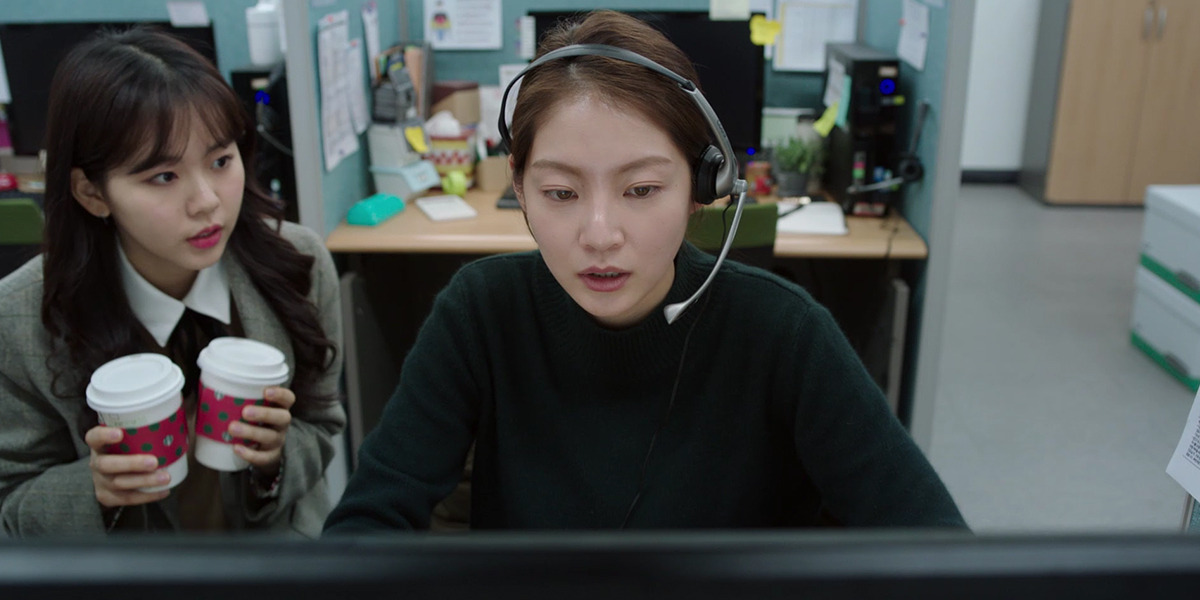 Aloners is a Korean film about an emerging trend in South Korea where the younger generations (think 20 and 30-somethings) are opting to live a life of solitude rather than socializing, dating, and getting married. There are many societal, economic, and psychological reasons for this, but writer and director Hong Sung-eun doesn't dive into these. Rather, he focuses the film on a young woman, Jina (a fantastic Gong Seung-yeon), who works at a call centre and aims to be simply mediocre. She rebuffs any attempts at friendship and is seemingly content with her solitary life.
I really enjoyed this movie as an observational (almost investigative) piece that doesn't judge. It presents a few different perspectives to Jina's decision making and we're given some knowledge as to what led her to this place. Aloners made its way to my Top 10 simply because it stuck with me for a really long time — surprisingly so.
You can read my full review of Aloners at That Shelf: TIFF 2021: Aloners Review.

#6. Pig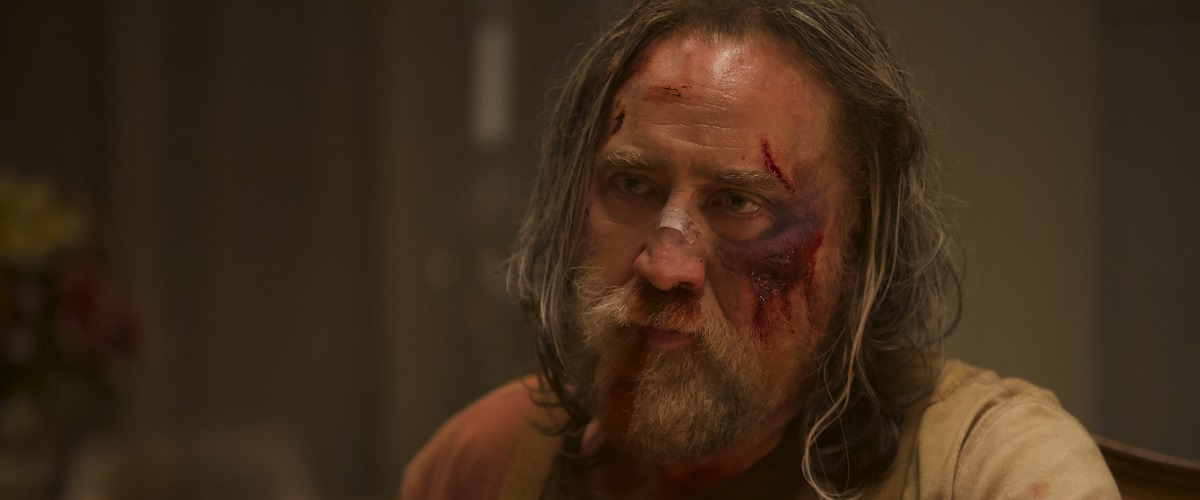 Nicolas Cage is one of those actors that never quite gets the credit he deserves, and it's partly his own doing. I can't blame anyone for not being able to see past his dramatics — '90s Cage was a thing of distinct beauty. He's similar to my beloved Keanu where, they excel at a very particular type of role that worked in a bygone era. And where Keanu had John Wick, Cage now has Pig.
And actually, at first glance, I think all of us thought that Pig was actually going to be like John Wick. Someone steals Cage's truffle pig and chaos ensues. But what we got was a thoughtful, almost meditative, movie about grief. It's beautiful and one of Cage's best performances of his career.
Read my full review of Pig: 'Pig' Review: Not the Nicolas Cage Movie You're Expecting.
#5. Saloum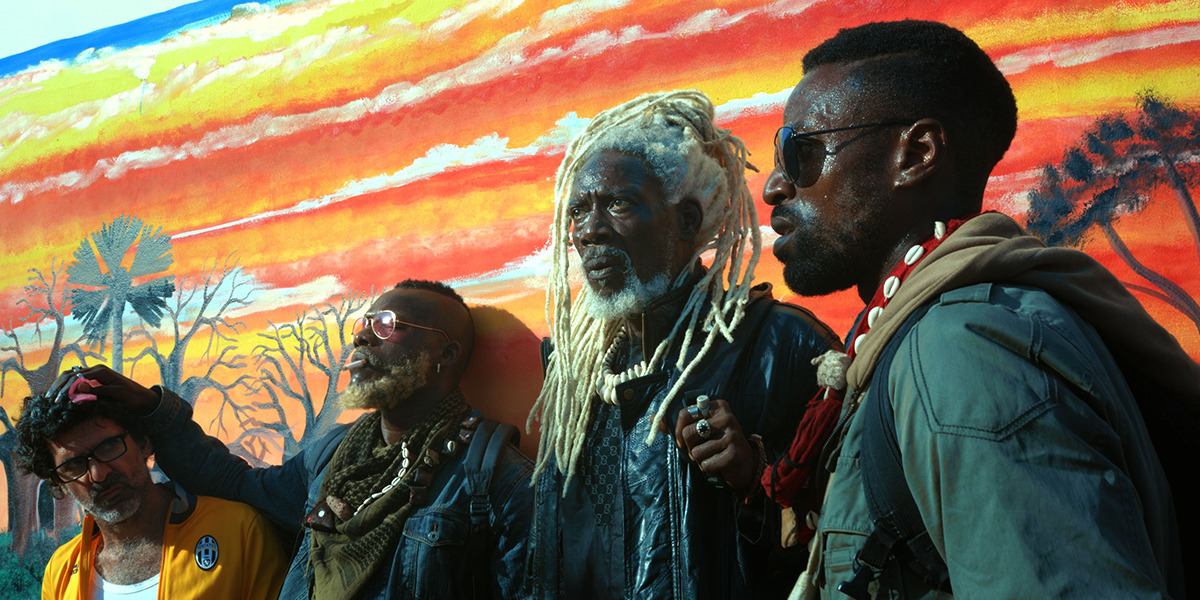 I haven't talked much about Saloum and it's partly because the film doesn't have distribution yet (as of writing, anyways). But don't take my silence for not enjoying it, I loved the world Jean Luc Herbulot built and the mixture of Spaghetti Westerns, Senegalese spirituality, and monster films works so well.
Saloum is about three mercenaries in Senegal who find themselves on the Saloum Delta, where secrets are revealed with revenge at the core. Not only does the group have to contend with human combatants, supernatural elements of the area are at play. A lot happens in Saloum but it doesn't feel overwhelming or superficial. Each element is explored well and it all comes together in a really fun, thrilling, compelling way.

#4. Dune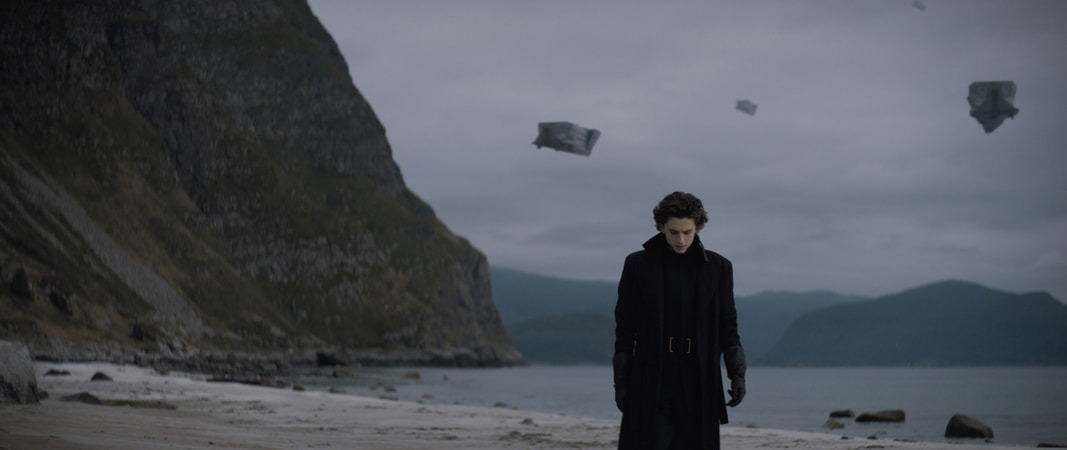 This movie was practically gift wrapped with my name on it. My favourite working director today, the bible of my favourite genre, and a cast made up of some of my favourite actors — what could be more perfect? The only thing Dune could have been for me was a disappointment, to be honest. Expectations were really high and, even though it was only half a story, Dune really blew me away.

I saw Dune twice in "true" IMAX at the Scotiabank Theatre in Toronto, and it's such a visual treat. Denis Villeneuve's mix of practical effects with CGI is really impressive, and the fact that he can do that without losing sight of storytelling is what makes him my favourite director today. Dune was one of my most highly anticipated films for 2021 and not only did it deliver, it became my favourite cinematic experience of the year.
#3. Nobody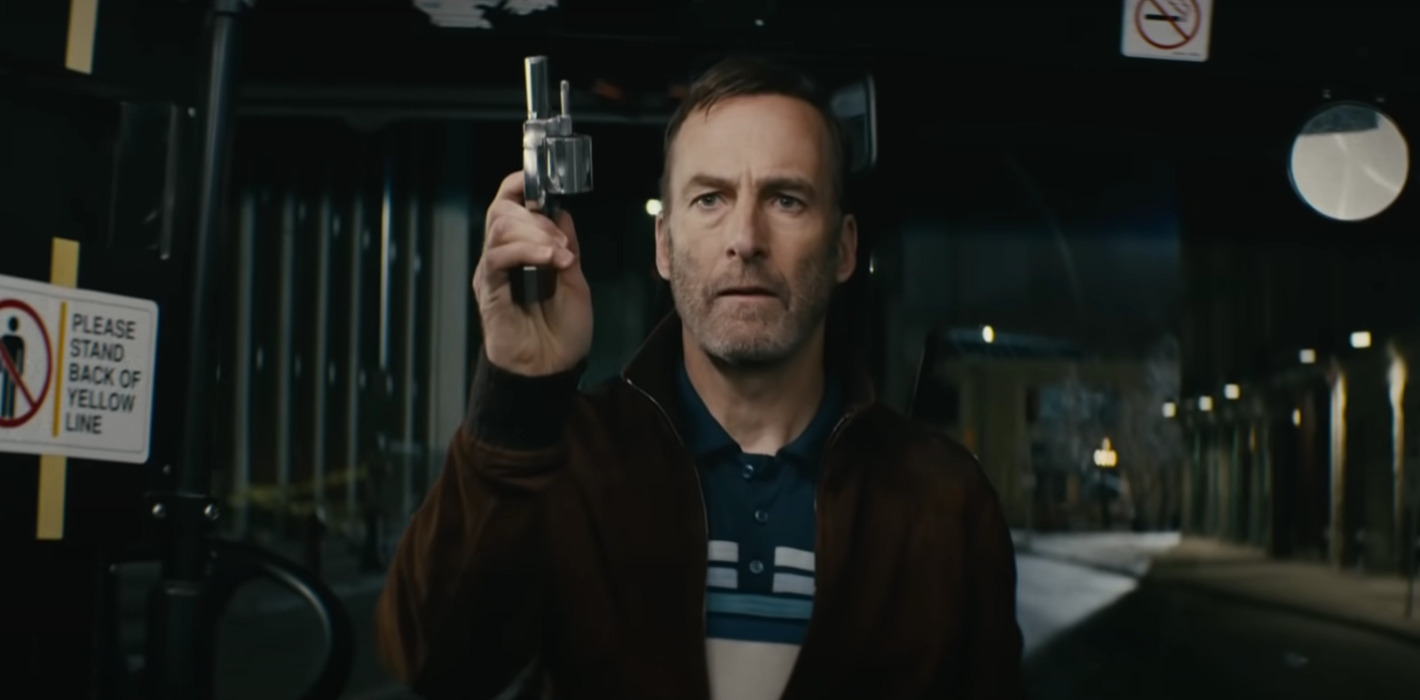 I'm a massive fan of John Wick and the guys behind it. While David Leitch and Chad Stahelski take a lot of credit for the franchise, it's actually the brainchild of writer Derek Kolstad, who also created and wrote Nobody. The 'twist', if you will, of Nobody is that the protagonist is an unassuming, suburban-living, middle aged father and husband — a.k.a, Bob Odenkirk. Of course though, he isn't a nobody. He's a highly skilled bad ass.
The action sequences in Nobody echo the golden age of action (i.e. the '90s) and are a whole lot of fun. Part of the greatness of Nobody is how Odenkirk, very believably, goes from soccer dad to stone cold killer but still with the air of a man who's been out of the game. It's a turn from the comedian no one expected. That being said, Odenkirk himself was very involved in the creation of Nobody. Unfortunately the actor and his family have experienced two house burglaries that left him with a feeling of wishing he could have done more. In that way, Nobody is Odenkirk's alternative history.
Nobody made a podium finish on my list this year simply because of how many times I've watched it (it's a favourites list after all). It's a tight 90-minutes, has a banging soundtrack, and takes all the best things about movies like John Wick and Taken without taking itself too seriously. It's exactly what I want in an action movie, and one month into 2022, I've already watched it twice this year.
#2. Malcolm & Marie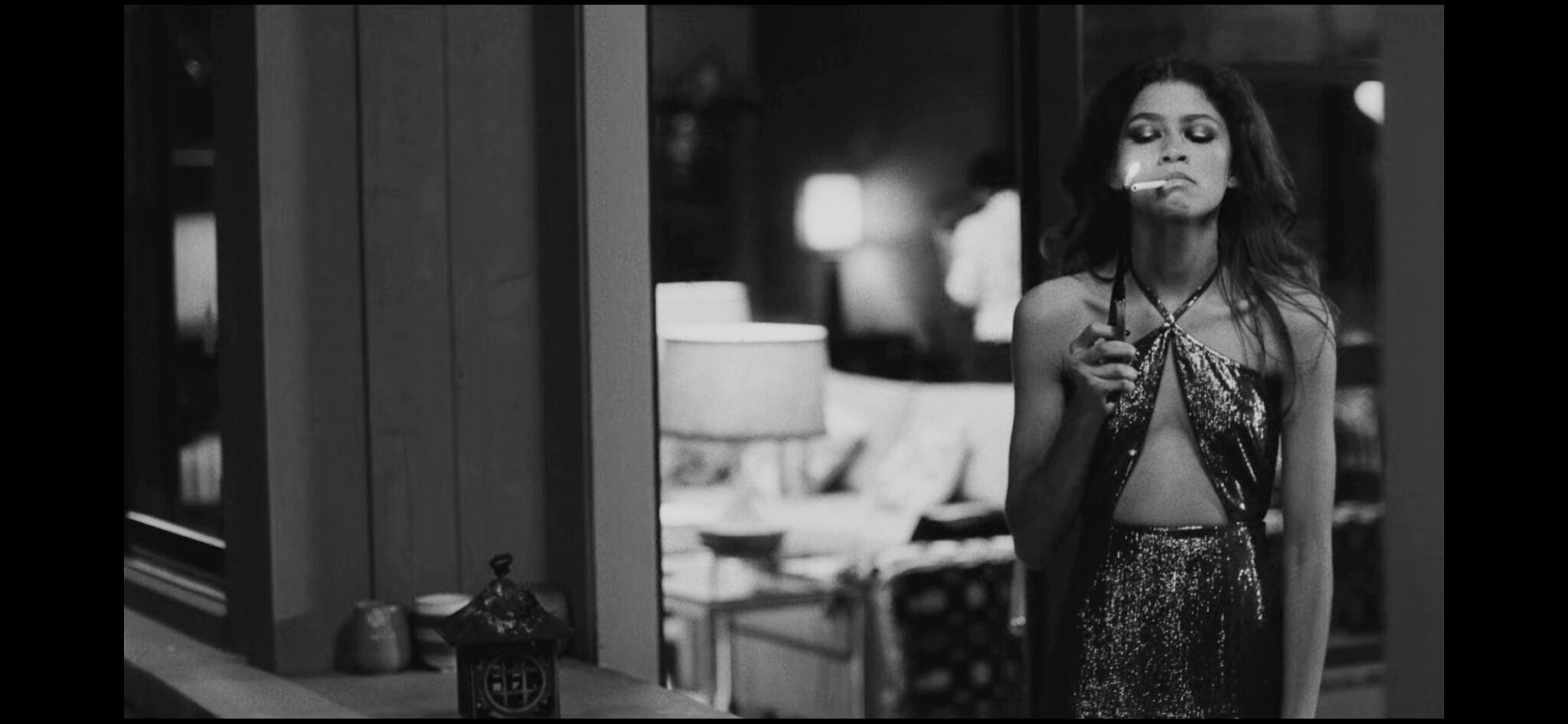 Up at the top, I siloed The Father, Minari, and Saint Maud as "2020" movies, and there's a strong argument that Malcolm & Marie should have been included, especially considering it was eligible for the 2021 Oscars. My argument is, unlike those three films, Malcolm & Marie truly came out in 2021 — it wasn't screened at a festival or released in another country beforehand. Also, I guess I just really love this movie.
Malcolm & Marie has been painted as pretentious and self-important. What everyone hated is, funny enough, what I loved about it. I love the black and white cinematography with the grain of 35mm film swimming across the screen. I love the jazz-inspired score and soul infused soundtrack. I love how excessive and overwrought the script is.
There's one scene in particular that I think about often. Marie (Zendaya) is in the bath and has already taken Malcolm (John David Washington) to task for using her as his muse without a thank you. In a tone that reminds me of a sunset over still waters, Malcolm calmly explains to Marie that actually, his muse has been a parade of former lovers who have shared intimate moments with him that left an imprint on his heart and life. Marie? Marie's just one of many.
Malcolm & Marie is unabashedly deep in its own pocket and I'm here for all of it.
#1. Nine Days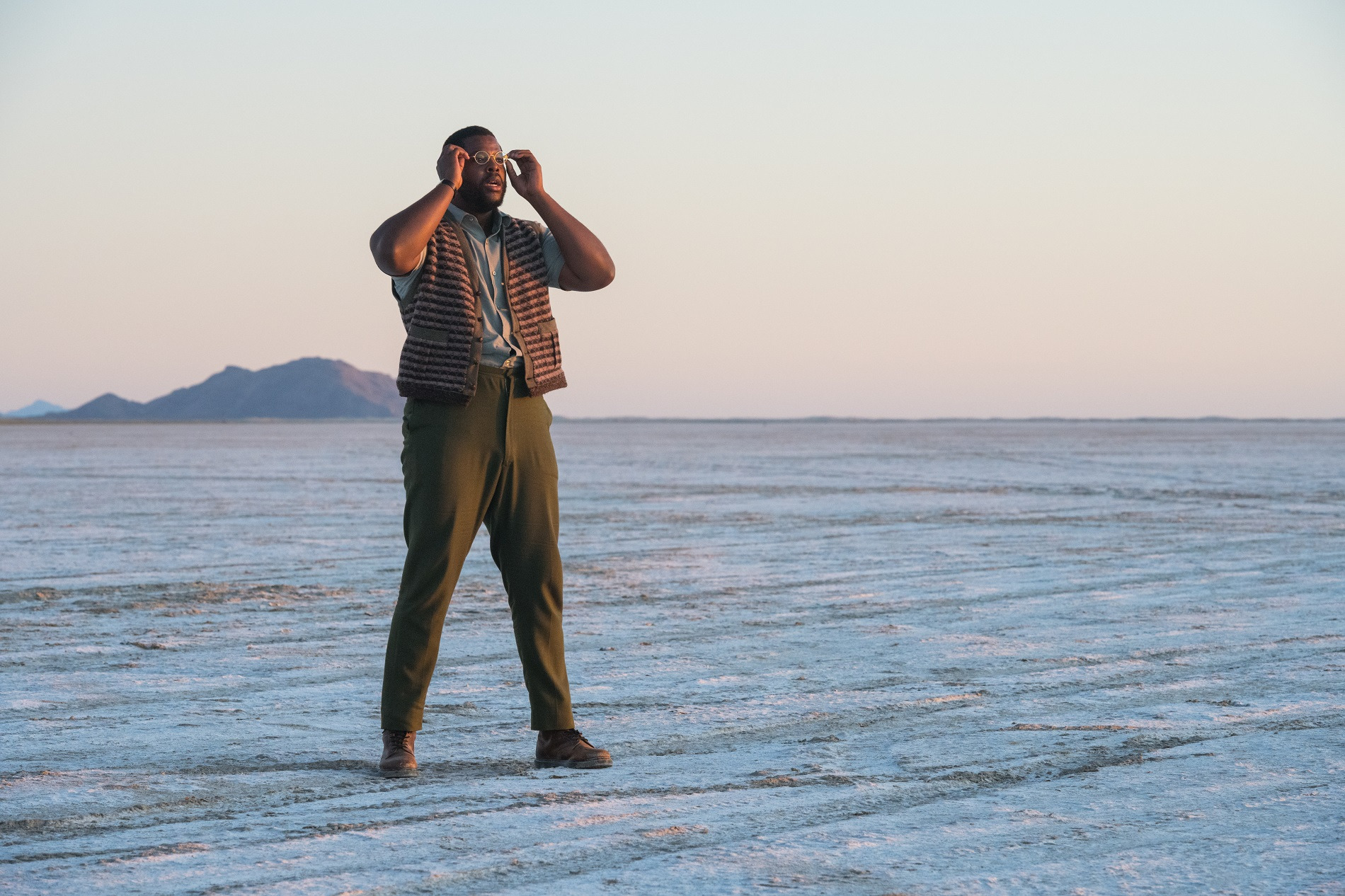 It was love at first sight with Nine Days. I received a screening link to review the film for That Shelf in August, and it hooked me in the first 10 minutes. Immediately after the movie ended, I promptly rewinded (or rather, I clicked to the 00:00:00 mark — the rewind of today) and watched it again. When the movie came out in theatres, I went twice. And when the movie came out on digital release…you get the idea.
All this said, I don't think anyone I've recommended this to has liked it (ha). And I'll admit, I started doubting myself a little. But I recently re-watched it, and yup, I'm still absolutely enamoured with this movie.
Everything about Nine Days clicks with me. The concept, the aesthetic/vibe, the performances, and the execution of the premise — it all works. I find the implication of how improbable our very existence is, very moving. Every single one of us questions why we're in this world and what the point of life even is, especially after these last two years. Nine Days doesn't offer an explanation, but it does put into perspective just how lucky we are to be here. I appreciate that director Edson Oda isn't patronizing or sanctimonious about what we're "supposed" to do with this opportunity. We've all been given a shot to live in this world, make of it what you want. A perfect message for me right now.
Read my full review of Nine Days for That Shelf: Nine Days Review.
Honourable Mentions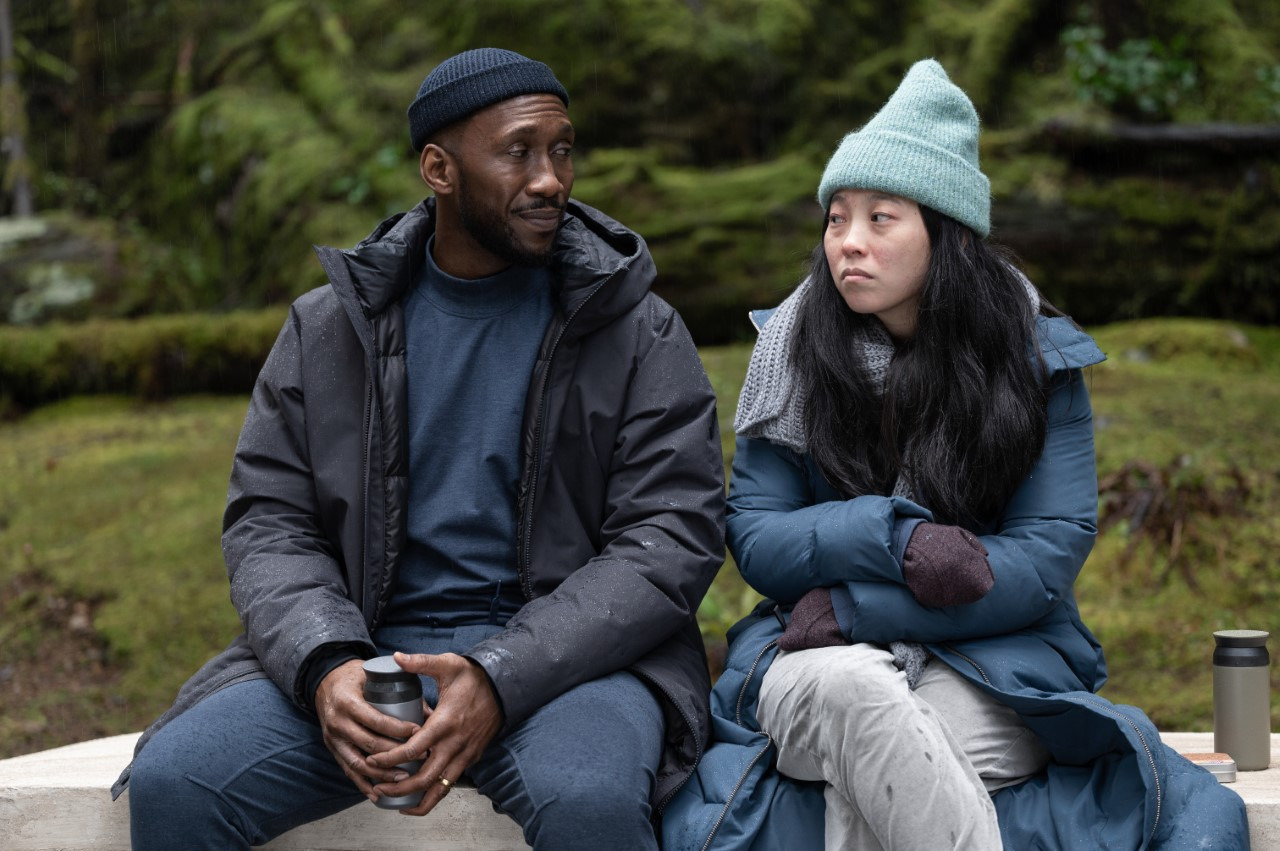 Kind of randomly, this was the hardest part of the list for me to put together. I really wanted to keep it to 3 films (otherwise I'd just end up making another top 10), and while I absolutely love  Red Rocket, The Tragedy of Macbeth, The Suicide Squad, and Silent Night, I wanted to highlight some smaller movies I haven't written about at all yet.
I'm Your Man: Dan Stevens as an AI who is programmed to the dating preferences of an academic who has (unbeknownst to him/it) only engaged with him to study. As is the way of science-fiction, questions about human connections are raised and what it means to truly be alive.
Riders of Justice: This was so close to taking the #10 spot that I'm still unsure about its placement. A fun action film with my main man Mads Mikkelsen at the forefront. It's surprisingly hilarious and surprisingly heartwarming, too.
Swan Song: Another one of those movies that basically has my name on it — grounded science-fiction, raising questions about life and relationships…I'm fairly predictable. Also, Mahershala Ali is phenomenal in this.
I'm going to cheat a little here and shout out an extra movie that's neither in my top 10 or an honourable mention. I can't say I particularly "enjoyed" this film in the traditional sense, but it's haunted me since I've seen it. The film in question is a short film out of Taiwan that I saw during the Toronto Reel Asian Film Festival: Taipei Suicide Story. The clue's in the title — it's not an easy watch, but one that has really stuck with me.

And there you have it! 2021 was a bit of a weird year — a lot of back log carry over from the 2020 shut down, and some films that were made during all this chaos. Hopefully all the knock-off from the pandemic is settled for the 2022 year, and we have some semblance of normal.
Speaking of 2022, it's only February but I've already seen two movies that I think will be all-time favourites courtesy of Sundance. Last year wasn't the easiest for many, myself included, but here's to better years ahead. Cheers.