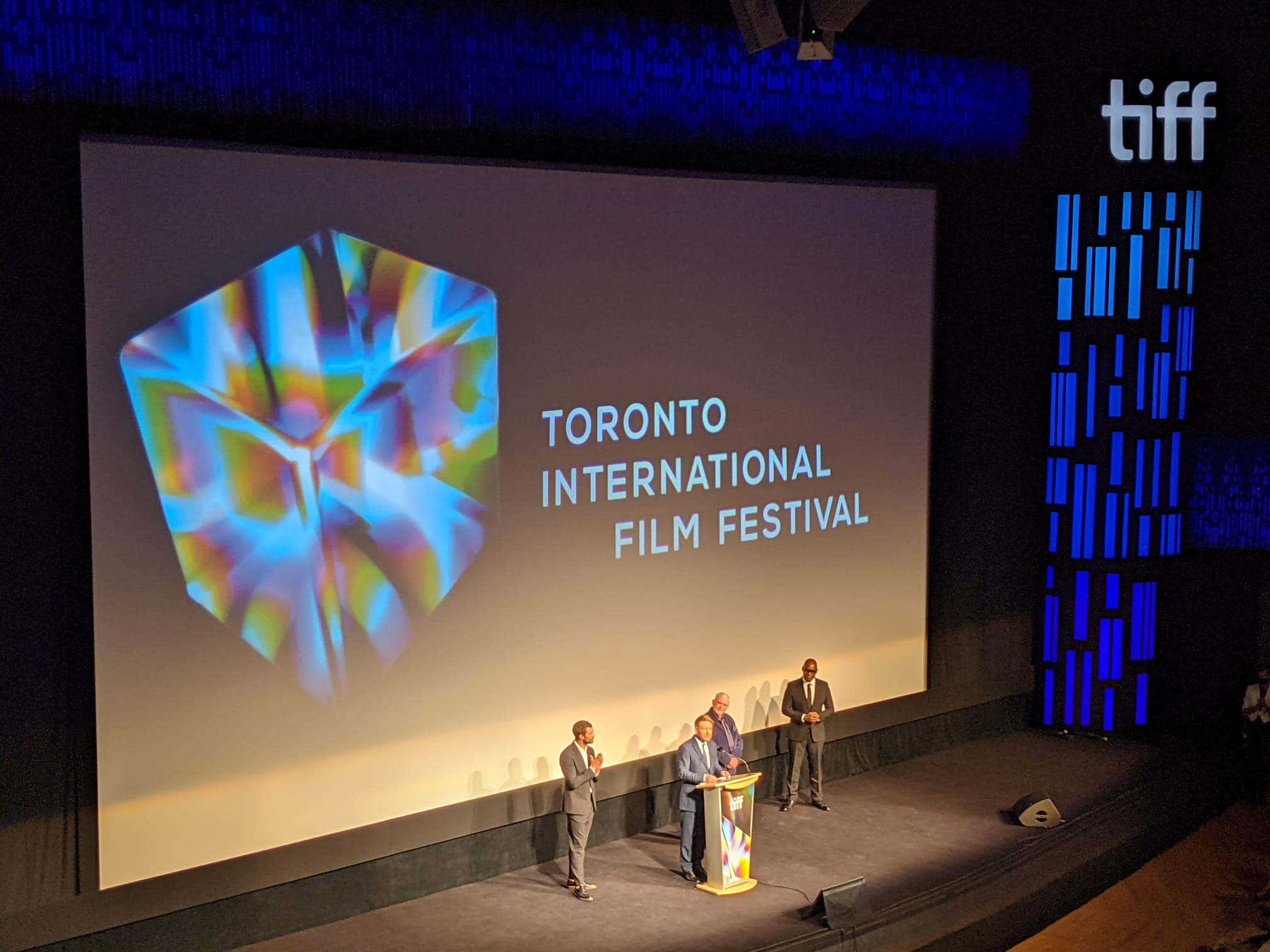 ← Back
TIFF 2021 Blog: Day 4 — The Forgiven, Julia, & Belfast
My busiest and turns out, best day at TIFF so far. I attended three screenings, two of which I quite enjoyed — shakes head in disappointment at The Forgiven. And an extra treat today was having my Julia (2021) and Belfast (2021) screenings include Q&As.
Julia directors Julie Cohen and Betsy West attended the afternoon screening at the Scotiabank Theatre and discussed making the documentary. Their enthusiasm for the film and being at TIFF was infectious. Sometimes we lose focus on how much TIFF means to filmmakers and how much they appreciate having an audience actually watch their work. Today was a nice reminder of that.
One of my most anticipated films at TIFF this year is Belfast, so I was excited to attend the screening today at Roy Thomson Hall and even more excited when Kenneth Branagh and Jamie Dornan were introduced before the movie began. They stuck around afterwards to answer some questions, and it's clear from how emotional Branagh was that this film is his most personal work to date.
Some highlights from the Belfast Q&A:
Branagh began writing the script for Belfast on 23 March 2020 — he was very poetic about how the pandemic and lock down gave him a new perspective on his childhood and home;
It was very casually mentioned that Branagh showed Belfast to fellow director Christopher Nolan who remarked that Branagh had started writing this movie in 1972;
Dornan and co-star Caitríona Balfe met at TIFF a few years ago, being introduced to one another on account of their both being Irish; and,
Speaking of Balfe, her absence at TIFF and at the Telluride Film Festival is due to her having recently becoming a new mum!
As I mentioned on Contra Zoom Pod's TIFF 2021 Preview episode, when I attended TIFF in the past, I would pick films that don't already have Canadian distribution arranged. My reasoning being the big films will be in theatres very soon after the festival. But, my one exception to that is if you're able to attend a screening with a filmmaker Q&A. It's pretty dope hearing them talk about the film or the industry in general.
Today was a pretty fun day at TIFF! I'll be diving into the digital screenings starting tomorrow, which will be the bulk of my TIFF watching going forward with a few exceptions.
I'll leave you with a close up of Branagh and Dornan with TIFF's co-head and artistic director, Cameron Bailey (peep Dornan's mustard yellow socks).