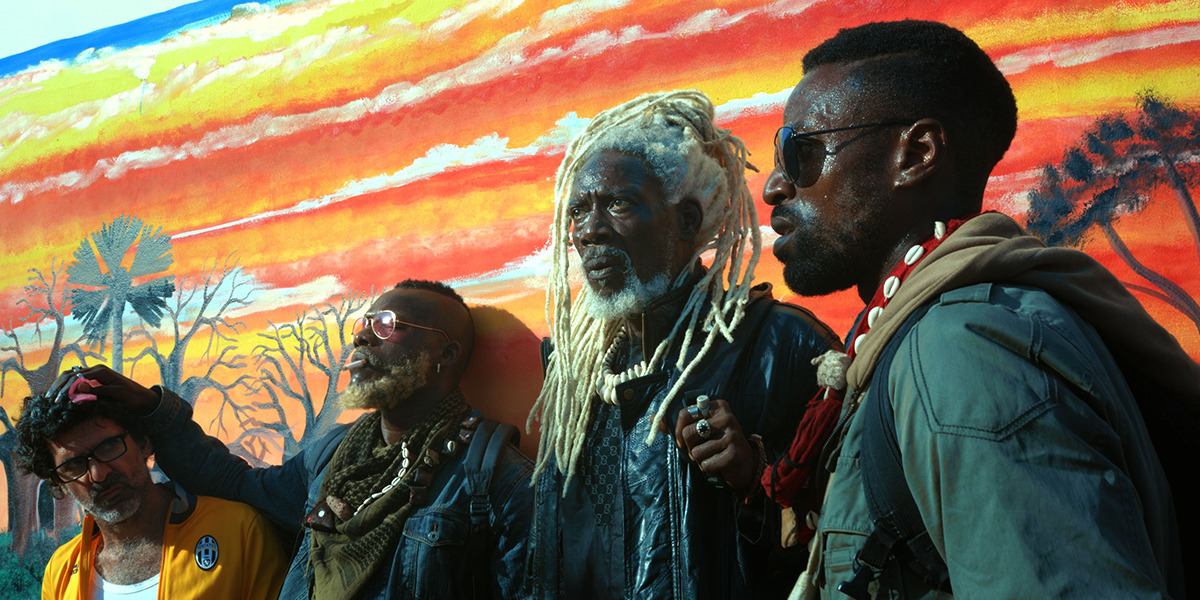 ← Back
TIFF 2021 Blog: Day 9 — Flee, Aloners, & Saloum
Probably the strongest lineup of films I've seen all festival. I really enjoyed all three of the movies I watched and I like how I came to each of them, so allow me to share.
Flee (2021) is an animated documentary that has been highly praised by colleagues and I was very excited to watch. Often times, the hype and high expectations ruin a movie, but in this case, boy were they not kidding. Flee is an incredible film. It's compelling, gripping, heartwarming, heartbreaking, and beautiful — all the adjectives!! The story itself is fascinating and the illustrations are a wonderful companion. I'm not exactly sure when it's coming out in wide release, but I'll be sure to give it a shout on socials when it does.
Aloners (2021) is a Korean movie that I clocked when reading through the line up a couple weeks ago. A movie about a woman who prefers to live in isolation. That's basically what I took from the synopsis and as someone who prefers my own company almost to a fault, this was right up my street. Aloners is a wonderful movie that ended up being so much more than I had expected. I'll have a review for That Shelf up in the next few days.
Okay, now for Saloum (2021). This movie first came on my radar with some emails from its PR. The fact that it's a Senegal production perked my ears as I think that African countries are delivering some pretty incredible films. And Saloum didn't disappoint. This is an amazing movie. I'm not exactly sure what it is about the film that clicks with me, but it's the only film of the festival so far that I wanted to re-watch immediately after it ended. Now it's not perfect by any stretch of the imagination, but it is a great thriller with some compelling performances. Saloum doesn't have distribution yet, but fingers crossed it does because I can't wait to watch it again and again. I'm not assigned to write about this for any outlet but I'm definitely going to write about it on here. It's too good of a movie to just be a paragraph in a blog post.
Today's the penultimate day of TIFF and while I thought I may try to nab some same-day tickets for a couple screenings tomorrow, I'm just too bogged down in work right now to do that. So I'll probably watch a couple more films online and then call it a fest.
I'll do a proper wrap up tomorrow but this has been a real trip for me. I'm forever grateful to be given the opportunity to cover the festival and I hope this isn't the last year I do it. And I hope next time I get some interviews! Admittedly I found myself drowning a bit at times and so cut my losses and decided to just focus on reviews. There's quite a learning curve with covering festivals and while I've done it a few times this year, I still need more practice and better organization.
I'll be back tomorrow for my last blog of TIFF 2021 :-)